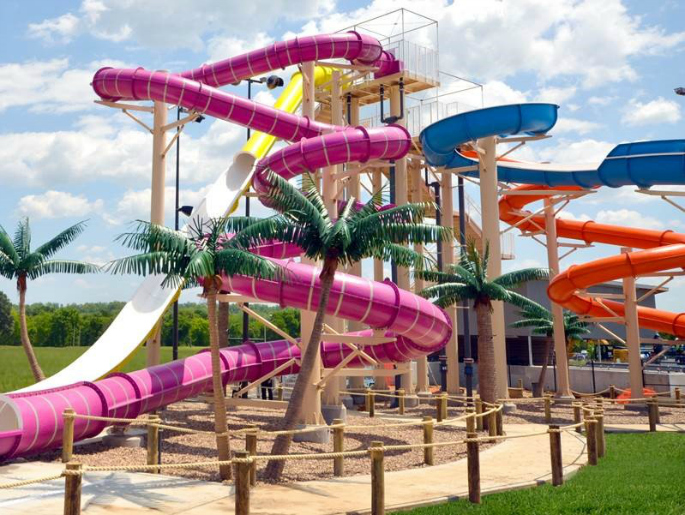 Happy Friday, mamas! Now that we have some beautiful June weather to enjoy, we wanted to remind you that there's an awesome water park (complete with the only wave pool in this part of the state) just a short drive from NWA. Parrot Island in Fort Smith recently opened for their second summer season.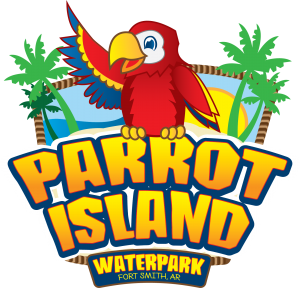 Click HERE to read an article we wrote recently about Parrot Island to find out more about what's available at the water park. Park passes are very reasonably priced, but you can get an even better deal if you visit the park on Mondays when they offer "Value Passes" that are good for the entire day. Click here for info on Value Passes.
As you can see in the photo above, there are LOTS of fun slides in addition to the wave pool. There's also a long, winding lazy river and a big open, shallow area called Tiny Turtle Island that's great for toddlers and preschoolers. (In fact, on Wednesdays they restrict this area so that it's used only by guests age 5 and under, which makes it easier to avoid having your little ones get bumped into or accidentally knocked down by older kids.)
Click HERE for info about hours of operation and how to get to Parrot Island.
Have fun, and don't forget the sunscreen!