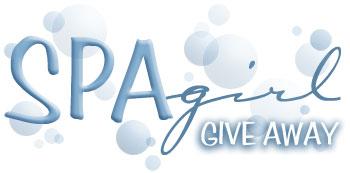 We so wish we could give out Valentine's Day packages to all of you who commented or sent e-mails to us about what's going on in your lives. There sure are lots of people out there who could use a massage right now!
Unfortunately, there could only be one winner. And that winner is Shannon Knotts of Fayetteville! Even though Shannon's name was chosen at random (it wasn't based on who was most deserving – boy, that would have been a difficult choice!) she and her husband could really use this pampering package.
Here's Shannon's e-mail, which she sent to the mama's address (as most of the comments were this time, due to their sometimes sensitive nature):
"I could easily write this about all the reasons why I need a massage and a date night! However, I feel that I should write about the reasons why my husband needs a massage and night out! I had a baby 4 weeks ago. My husband took 4 weeks off of work to help me out and I'm sure he was dreaming of fishing, working out, sleeping in. He did not get to do those things. I had a complication with my c-section (that's what I'll call it) and instead of fishing, he was driving me to my doctor's appointments. Then, our newborn baby girl had RSV and he was driving us to her appointments and staying up all night with her so that I could get some sleep. He also entertained our 3 year-old when I didn't have the energy. He never once complained about it. He is back to work today after helping us out more than we could have ever asked for. I'm hoping we can win this much needed massage and night out!!!!"
Congratulations, Shannon, and we think you and your husband, Roy, should take advantage of this pampering package SOON.
Shannon said neither of them have had a massage before and it's been quite a while since they've had a date night. They hope to go out this weekend since Shannon's parents will be visiting and can take care of the Knotts' two daughters, 3-year-old Emily and baby Ella.
"This came at a really good time," she said of the giveaway win. "It's been a hard four weeks. It will be so nice to get away together for a few hours."
For those just tuning in, the V-Day package included a couples' massage, a dinner gift certificate and two VIP passes to any movie at any Malco Theatre location. The massages are courtesy of Sanctuary Spa and Salon on College Avenue in Fayetteville (Thanks, Jason!).
We'll be offering more Spa Girl packages in the future — as well as some other fabulous giveaways — so check back often or sign up to receive our daily e-mails HERE.