By Jen Adair, Blogger at Slightly Tilted, Entreprenuer, Homeschool Mom to two fab kiddos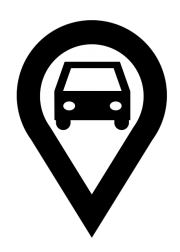 I'm at the time in my life where I have two teens in the house, a period with a mind of its own, and a body that is falling apart at the seams (joints, I guess). I spend half my time in the car shuffling kids from place to place and the other half at the grocery store. My body reacts to carbs by storing 10 gallons of water, but, alas, all the moisture has left my body.
Despite this, I feel 22 on the inside. There's a youngster in my brain, saying "Lady, this is so weird. Why is everyone treating you like you're responsible for things?"
I do not feel like I'm a card carrying member of "adult." I'm darn sure I'm not qualified to be one just yet.
How did I even get here?
It's honestly such a blur. I vaguely remember going to high school with people that didn't like me very much, continued to college for more of the same, and then somehow ended up married with kids and a degree. Again, I haven't slept well for over 20 years, so not all of that detailed information may be accurate.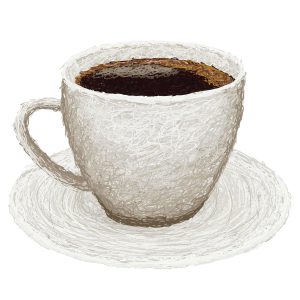 I buy acne wash and anti-aging lotion. Both. For. Me. I drink wine, coffee, and tea at strategic points of the day depending on my mood/energy level/crap tolerance. I do word scrambles and puzzles, while I listen to Flo Rida at top volume. I know how to floss and how to polka. Am I old? Am I young?
I'm in aging limbo. I can't figure out what 42 is supposed to be. I now own a plastic grocery bag stash that is just a tower of plastic bags stuffed into other plastic bags. Why am I doing this? Am I a Golden Girl or Real Housewife?
I don't really want to be either, but maybe I'm a mix of both?
I want to be the age where friend drama is a thing of the past. I want to be the age where I'm confident in who and what I am. Does that happen at any age?
I guess I want to be the age I am now. Young, but with experience.
And no hemorrhoids.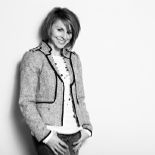 Hey. I'm Jen Adair. I'm an entrepreneur. Homeschool mom. CEO of organized chaos. Ok – it's really not all that organized. Some days are great, some are not, some days I feel invincible, some days I can barely get out of bed. BUT…it's my life and I'm living it. Browse my collection of random thoughts, humor (well, I think I'm funny!), images, links, whatever…at my blog Slightly Tilted. Sharing is caring, people! 🙂