In this new nwaMotherlode segment, Savvy Banking, you'll find the answers to your most pressing money questions.
Local moms asked lots of questions in a recent $50 Visa shopping card giveaway (courtesy of FNBNWA) and financial experts will answer them here — in this new money category. In the first Q&A with First National Bank of NWA, they answered a question that many moms asked: How can I start saving for my child's college? Click here to read that answer.
Today's question is: How much banking can I do from my smartphone?
Wake up. Get ready. Get the kids ready. Feed the kids. Take them to school. Go to work. Work. Pick up the kids. Stop at the store. Fix dinner. Help kids with homework. Do the laundry. Fix lunchboxes for tomorrow. Put kids to bed. Sneak in a glass of wine. Collapse. Repeat. But wait! (Sit straight up in bed). I forgot to stop at the bank and deposit that check!
Two things are constant these days… moms are busy and life is crazy. But have no fear, our additional appendage (also known as our cell phone) can help us alleviate some of that craziness. Enter the phenomenon of Mobile Banking.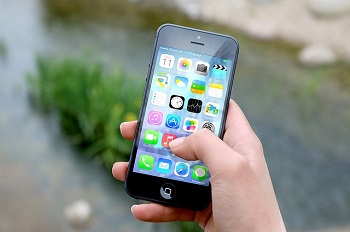 While your friendly banker is always available to assist you, the idea of actually stopping at the bank is becoming a thing of yesteryear. Recent studies show that as of December 2014, 39% of Americans with smartphones and bank accounts used Mobile Banking according to the Federal Reserve's 2015 Consumers and Mobile Financial Services Report. This is an increase of 33% from 2013!
So how do you begin and what kind of banking can be done from your smartphone or tablet?
You first need to sign up for mobile banking at your financial institution so that your accounts will be properly linked through your bank's mobile platform. Then, download the appropriate app based on the type of smartphone you have.
Once you're logged in, most mobile banking apps allow you to view balances, transfer funds between accounts, make loan payments and even deposit checks through Mobile Deposit software. Text banking is an additional feature that gives you the ability to receive text alerts based on preferences you set such as low balance alerts, cleared items, etc. In short, you can do most of your daily banking from the comfort of your sofa or while on the go!
First National Bank of NWA proudly offers Bank by Mobile which can be obtained from the Apple App store or Android Market. Ask an FNBNWA team member for more details! First National Bank of NWA is a division of First National Bank of Fort Smith, Member FDIC.
Now, back to the routine… Wake up. Get ready…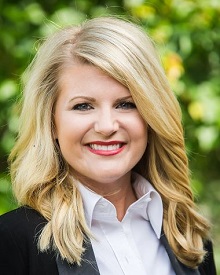 Natalie Bartholomew is a Vice President and Marketing and Private Banking officer for First National Bank of NWA. She has 14 years of banking experience and is a fifth generation NWA resident. Natalie obtained both her bachelors and masters degrees from the University of Arkansas and  serves on the Single Parent Scholarship Fund of NWA Board, Washington County Fair Association Board, NWA Business Women's Conference sub-committee and is the treasurer of the NWA Kappa Kappa Gamma Alumni Association. Most importantly, she is Mom to her four year old son Brody and wife to her husband Colt.