Note from the mamas: We just added a giveaway opportunity to this post! Read below for a chance to throw your name in the hat to win 4 tickets to the showing of Pirates of the Caribbean on September on September 19, 2020!
Hope you had a great holiday weekend, mamas! We know that finding fun, socially-distanced entertainment or date nights can be tricky these days. But we're fortunate in Northwest Arkansas to have companies that are finding creative ways to help provide some fun options.
Walton Arts Center and the Walmart AMP are launching Saturday Cinema, screenings of classic movies, documentaries and recorded performances on the large screens at each venue.
Saturday Cinema kicks off at Walton Arts Center on Saturday, Sept. 12 with a 2 pm showing of Blinded by the Light for $10 and a 7 pm showing of Kinky Boots for $15. Tickets to these films can be purchased now by calling 479.443.5600. Or you can click HERE for to reserve tickets online for either or both of these events at the Walton Arts Center website. 
The first Saturday Cinema screening at the Walmart AMP will be Pirates of the Caribbean: The Curse of the Black Pearl at 8 pm on Saturday, Sept. 19, 2020 (which also happens to be International Talk Like a Pirate Day.) Tickets are $10 and will go on sale Tuesday, Sept. 8. Purchase tickets by calling 479.443.5600. Or click HERE to reserve tickets on the Walmart AMP website.
While large-scale performances are suspended through the end of 2020, smaller-scale intermission programming, including Saturday Cinema, is made possible in part by the Ghost Light Recovery Fund.
Safety precautions: 
Walton Arts Center and the Walmart AMP have implemented additional health and safety precautions to protect patrons and staff from the spread of COVID-19. These precautions have been approved by the Arkansas Department of Health.
Masks are required and physical distancing will be in place. Cashless concessions will be available.
For details about all of the health and safety protocols for these and future movie screenings at Walton Arts Center visit www.waltonartscenter.org and at the Walmart AMP visit www.amptickets.com.
Just in case you're not already familiar with the movies which will be shown during these events, here are short summaries of each film. These films are rated for kids 13 and older.
About the films:
Blinded by the Light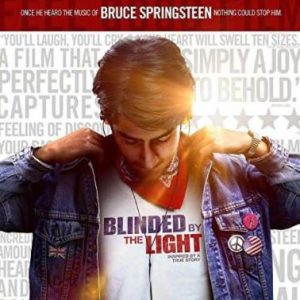 From writer/director/producer Gurinder Chadha (Bend It Like Beckham) comes the inspirational drama Blinded by the Light, set to the music and lyrics of Bruce Springsteen's timeless songs. Blinded by the Light tells the story of Javed (Viveik Kalra), a British teen of Pakistani descent growing up in Luton, England in 1987. Amidst the racial and economic turmoil of the times, he writes poetry as a means to escape the intolerance of his hometown and the inflexibility of his traditional father. But when a classmate introduces him to the music of "the Boss," Javed sees parallels to his working-class life in Springsteen's powerful lyrics. As Javed discovers a cathartic outlet for his own pent-up dreams, he also begins to find the courage to express himself in his own unique voice. The film is based on Sarfraz Manzoor's acclaimed memoir Greetings from Bury Park.
Rated PG-13
Kinky Boots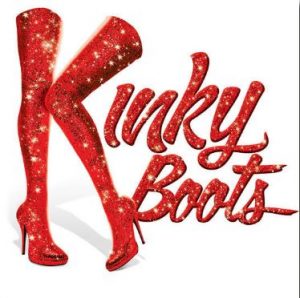 Strutting its stuff from London's Adelphi Theatre is the Tony®, Grammy® and Olivier Award-winning musical Kinky Boots. The show features songs from Grammy and Tony-award winning pop icon Cindy Lauper, book by legendary Broadway playwright Harvey Fierstein (La Cage Aux Folles) and direction and choreography by Jerry Mitchell (Legally Blonde, Hairspray). Inspired by true events, this huge-hearted hit is based on the film written by Geoff Deane and Tim Firth. Charlie is a factory owner struggling to save his family business, and Lola is a fabulous entertainer with a wildly exciting idea. With a little compassion and a lot of understanding, this unexpected pair learn to embrace their differences and create a line of sturdy stilettos unlike any the world has ever seen. But in the end, their most sensational achievement is their friendship. This unique screening features original West End leads Killian Donnelly (as shoemaker's son Charlie) and Matt Henry, who won the Olivier Award for his performance as Lola.
Recommended for audiences 13 years and older.
Giveaway Opportunity!
Pirates of the Caribbean: The Curse of the Black Pearl
The first installment of the Pirates of the Caribbean film series released in 2003. The roguish yet charming Captain Jack Sparrow's idyllic pirate life capsizes after his nemesis, the wily Captain Barbossa, steals his ship the Black Pearl, and later attacks the town of Port Royal, kidnapping the governor's beautiful daughter Elizabeth. Starring Johnny Depp, Geoffrey Rush, Orlando Bloom and Keira Knightley. Directed by Gore Verbinski, and produced by Jerry Bruckheimer.
Rated PG-13
HOW TO ENTER: If you'd like to celebrate national "Talk Like a Pirate Day" by going to the showing of Pirates of the Caribbean at the Walmart AMP on September 19, 2020 at 8 p.m., scroll to the bottom of this post (and past the comments from other moms) until you see the words "Leave a Reply."
Then write a quick comment telling us one good thing that has happened for you during this otherwise bizarre year. (Did you start a Zoom happy hour with friends? Have you had extra snuggle time on the sofa with your kids? Has a new baby been added to your family this year? Is your family healthy right now?) We could all use a little good news so let's share it.
We will choose one winner AT RANDOM and that person will get FOUR tickets to the outdoor movie at the AMP, with seats under the covering (not on the lawn), so you'll be covered in case of rain. Post a comment to have your name in the random drawing by September 11, 2020.
You can also email your answer to us at giveaways@nwaMotherlode.com.
INCREASE YOUR ODDS OF WINNING:
Help us spread the word about this giveaway by emailing your friends and family about the giveaway. We'll give you an extra chance to win for every person you tell. Just be sure to put giveaways@nwaMotherlode.com on the CC line of your note so we can give you proper credit.
Our newsletter subscribers get access to the good stuff, including exclusive giveaways, information about local events, local mom interviews, recipes and more.
It's delivered straight to your inbox so you don't miss anything awesome. CLICK HERE to sign up. We won't fill your inbox with info, no worries. We only send out newsletters when there's something in it for you — and we know you'll be interested in hearing about it.
BE SOCIAL:
You can also earn extra chances to win by commenting on our Facebook page, following us on Twitter or following us on Pinterest. If you do any of those, just mention it in your comment or email so we can give you proper credit.
You don't have to leave it to luck to see this show. Tickets are $10 each, and you can get yours now by clicking here to go to the Walmart AMP website. You can also call the ticket box office at 479-443-5600.
We'll choose a winner from the online drawing on Friday, so watch your email inbox!