Jackson L. Graves, the firstborn son of James and Angie Graves of Fayetteville, spent his entirely too short, yet inspirational life in the Arkansas Children's Hospital's neonatal intensive care unit. Since his death more than three years ago, his parents have partnered with Children's Hospital and are doing all they can to improve care for children who have extended stays in intensive care and to improve the experience for the families of those children.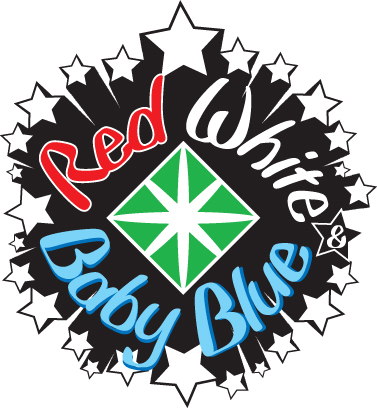 One of the largest fund-raisers for the Jackson L. Graves Foundation is an event called Red, White and Baby Blue. You just go and hang out, eat, participate in an auction if you'd like and listen to live music. There will also be speakers from Children's Hospital and Jackson's foundation. It's free, but donations are accepted for the foundation. The event is at the Waterford Estates Clubhouse off Highway 45 in Fayetteville (5.5 miles east of the Hwy 45/Hwy 265 intersection). It's from 6:30 to 9 p.m. and it's dressy casual. The goal is to raise $15,000 and every little bit helps! An RSVP is not required, but you can e-mail info@jacksongraves.org or call 479-466-6103.
"We're excited about the upcoming event. It's a great way to spend your date night or you can just stop by before hitting the town," Angie said. "In the past, this Foundation has funded items such as a family resource center for the NICU waiting room, privacy screens, digital camera supplies, and our largest project to date was the funding of new Vocera communication devices to eliminate noisy intercoms throughout the NICU. After this year's event, we'll work with the hospital to ensure that money raised will go directly toward funding the highest priority needs for these critically ill babies and their families."
If you want to read more about little Jackson's life and to find out more about the foundation, click here. James and Angie have become the parents of two more sons since Jackson was born. To read about Charlie and Henry, go to Angie's personal blog, Charlie's and Henry's World.