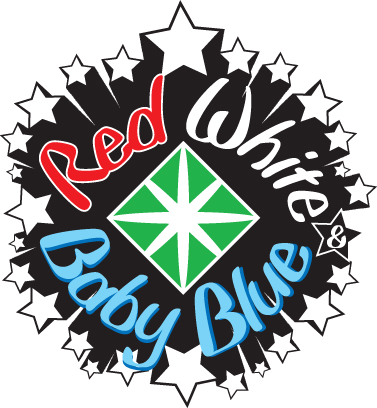 Mamas, listen up! This is one of the best "night out" deals around and it helps babies. A cause we can all get behind!
For 25 bucks you get dinner, drinks and live music on Dickson Street. The specifics: music from award-winning local band Leah & the Mojo Doctors, heavy hors d'oeuvres, assorted beverages and a silent auction that includes trips to Sonoma or Napa Valley, California, and Key West, Florida, as well as a Razorback kids' party at Bud Walton Arena and a Princess for a Day party, and more.
The good cause is the Jackson L. Graves Foundation's annual Red, White and Baby Blue fundraising event. The fundraiser is Friday, June 26, from 7 to 10 p.m. at the Garden Room, next to the former Ozark Mountain Smokehouse on Dickson Street in Fayetteville.
Snag your tickets at www.jacksongraves.org (link), the Northwest Arkansas Mall Guest Services booth or Everett-Maxey in Bentonville. You can also call Mitzi at 479-466-6103. Proceeds will help provide a sibling playroom and private family transitional care room at Arkansas Children's Hospital NICU.
Jackson L. Graves, the firstborn son of James and Angie Graves of Fayetteville, spent his entirely too short, yet inspirational life in the Arkansas Children's Hospital's neonatal intensive care unit. Since his death, his parents have partnered with Children's Hospital and are doing all they can to improve care for children who have extended stays in intensive care and to improve the experience for the families of those children.
If you want to read more about Jackson's life and to find out more about the foundation, click HERE. James and Angie have become the parents of two more sons since Jackson was born. To read about Charlie and Henry, go to Angie's personal blog, Charlie's and Henry's World.
See you on Dickson Street!