Attention book lovers! If you're like us, you probably like reading the book BEFORE the movie or TV adaptation hits the big or small screen. While we generally agree that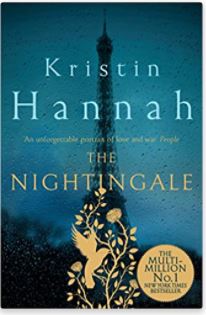 the book is usually better, we're still fascinated at how books get transformed into something new on screen. It's fun to watch it come to life with real actors and settings.
There are several books becoming movies or television shows this year. (A few, like Firefly Lane and French Exit, are already streaming.) Here are a few of the ones we're excited to see:
The Nightingale, by Kristin Hannah
Nine Perfect Strangers, Liane Moriarty
Two Kisses for Maddy, by Matthew Logelin
Click HERE to see an article on the Shondaland website which has a full list of books becoming movies or TV shows this year. There are even some movie trailers to check out. This article will also let you know where you can watch each show once it is released.