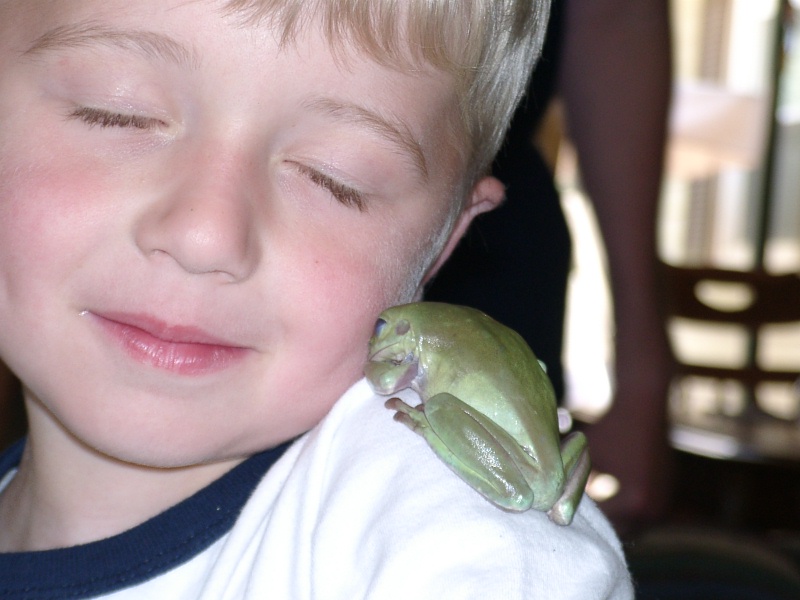 Congrats to the mamas who sent in the photos you see here! These are the photos selected by the panel of judges as our finalists from the month of October!
Don't even get me started on how much I love the photo above. I have never, ever seen a picture of a little boy snuggling with a frog. This is one of those once-in-a-lifetime shots. Adorable.
Speaking of adorable…. check out this little guy with his not-so-little dog:
This next photo makes me think of that song "Thank Heaven for Little Girls." Are these two blondies not the cutest thing? Just looking at it makes me want to giggle right along with them.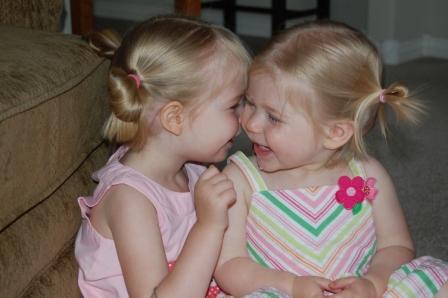 Speaking of memorable songs, this next photo instantly brought to mind a rock-n-roll classic — "Wild Thing." Not many babies could rock a dew rag like this, but this little guy totallly pulls it off: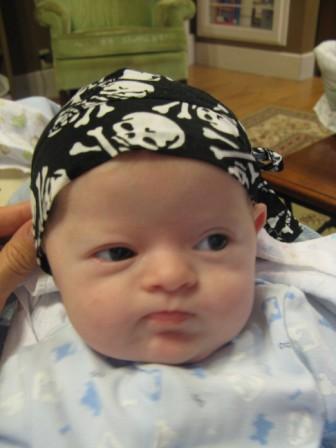 If your child's photo is shown here, that means you're one step closer to winning the BIG prize — a free photo session with Melinda Worthington of MJW Photography, who sponsors our photo gallery. (Check out Mindy's amazing photography by clicking here.) After your photo shoot, you'll get to choose your favorite shot from the session (which will be tough to choose because Mindy is GOOD and there will be lots of great shots), and then you'll receive a huge 16×20 wall portrait of that photo. Very cool grand prize, if we do say so ourselves. And of course you'll have mama bragging rights eternally.
If you missed the announcement of the August finalists, click HERE to see them.
If you missed the announcement of the September finalists, click HERE to see them.
Now that we've announced October finalists above, the hard part begins. The judges will now narrow down the finalists to one grand prize winner, and we will announce that as soon as they reach a decision. We don't envy them this job. There were some really, really cute photos sent in during the past three months. We can't thank you enough for sharing them in our photo gallery.
Keep watching the website for the big announcement of the grand prize winner. And check the photo gallery when you stop by the site to see new pictures added each month. Have a few cute pics to share with us? E-mail them to gwen@nwaMotherlode.com, and we'll include them in our gallery.