By Denise Holmes, pet trainer and blogger at TravelTails.net
The holiday travel season is fast approaching, and soon everyone will be hitting the road. If you're planning to take the family dog with you, there are some things you need to consider to make your trip go smoothly and ensure that you and your dog are welcomed guests.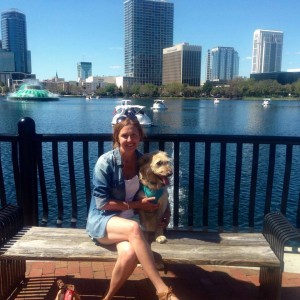 I'm a list maker. So, let's start there. Make a packing list of all the things your dog uses on a daily basis: leash, collar, harness, food/water bowls, food, treats, toys, chews, bed, and crate. All these things need to go with you. In addition to the daily things, you may want to take a brush and some dry shampoo or deodorizer, cleaning supplies for accidents, and a copy of your dog's shot records including the contact info for your personal vet. If your dog is on medication, make sure all prescriptions are refilled before you go.
Next are the things you may or may not consider. Where and how will your dog ride? How long can your dog 'hold it?' Did you pack a travel bowl and an extra bottle of water for the pooch? How will you handle your dog's stress on the road or in a new place?
First, let's talk about car riding safety. This is a 'do as I say, not as I do' advisement. Your dog should be restrained, either in a crate or a seatbelt/car harness. If in a crate, then the crate needs to be in a ventilated location so your dog doesn't over-heat or get cold, and it needs to be secured. If in a harness, the harness should not only restrain movement, but also maintain the dog's stability. For the safety of your dog and other passengers, you don't want your dog launching off the seat.
The Center for Pet Safety tested harnesses, and only 7 brands were deemed good enough to move on to crash testing. Of those, Sleepypod was the Top Performer for 2013. We have not used it personally, but I have looked at their website, watched the crash test videos, and based o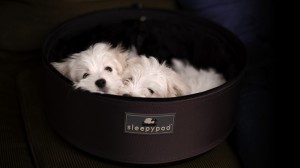 n that, referred the product to several happy clients. They make both enclosed devices and harnesses.
You can visit the Center for Pet Safety and read the reviews here: www.centerforpetsafety.org and/or check out Sleepypod at www.sleepypod.com
If you've never traveled with your dog in a restraint system, then it would be a good idea to take a couple of car rides to allow your dog a chance to get used to the idea before heading to Grandma's house in Timbuktu.
Speaking of Timbuktu…I know Henri can pretty much 'hold it' forever, longer than I can anyway, and if you're traveling with kids, it's likely that you won't need extra stops for the dog. Just make sure he gets out of the car, stretches, and potties when everyone else does. If you have a young dog, you might want to play a bit, too. Throw the ball or something. The kids can watch a video or color, but the dog is pretty much a captive (so give him something to chew). This is also a good time for a water break. You did pack the travel bowl and a bottle of water, right?
If a hotel stop is in your plans, then make sure you've verified that the hotel is dog-friendly and you know the rules. They are ALL different, and some are more accommodating than others.
Once you get where you're going, it's important that your dog is a nice house guest. Do what you can to make him comfortable, but keep in mind that not everyone likes dogs (I mean, I don't know any of them, but you might). If it's an option, create a set-up that mimics home. For us, that means I travel with Henri's blanket and bed. He sleeps on his bed at night, but during the day, he likes to be on my bed. I spread his blanket across it to minimize dog hair on someone else's comforter. If your dog normally sleeps in your bed, pack a dog sheet.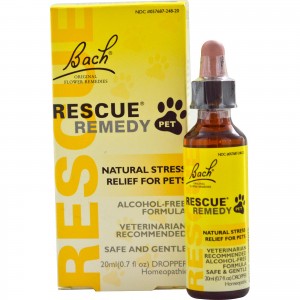 Lastly, travel can be stressful. Help your dog cope by keeping this in mind and investing in a couple of products I LOVE. The first is Rescue Remedy, for homeopathic stress relief. I don't go anywhere without it, and it isn't just for Henri; I take it, too. Just a few drops can help take the edge off when adjusting to travel, a new place, or terrible in-laws.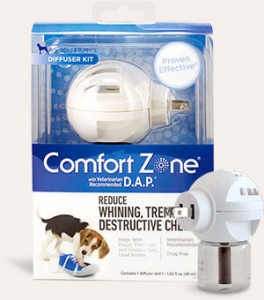 The second product is Comfort Zone with Dog Appeasing Pheromones. It comes in both a spray formula and a plug-in diffuser. I use the spray in the car or on Henri's bedding. You can also spritz a bandana and tie it around your dog's neck. Once we get where we're going, I pop the plug-in into the wall in our room for another dose of comfort.
Loading up the family and hitting the road can be a good time, or at the very least, a good story. Hopefully, with a little planning and a few helpful tips, your dog won't be the problem. I can't help you with your husband. 🙂
Follow Denise's adventures on her blog, TravelTails.net, as she travels the world with her beloved Henri.