Guest post by Denise Holmes, dog-trainer and blogger at TravelTails.net
Recently, I wrote a post for Travel Tails recounting a trip to Orlando with my dog, Henri. In the retelling of that adventure I mentioned that next time, I needed a visit to the Happy Place.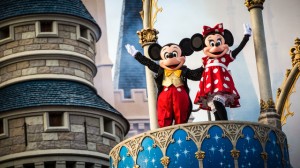 As in, Disney World.
Yes, I'm one of those.
That got me thinking. EPCOT Food and Wine Festival is September 19th – November 10th, and Christmas, my all-time favorite time to visit Disney EVER, is coming. I was in need a of a return visit, and I wanted to take Henri with me. But taking a dog on a Disney trip? How does that work?
The parks are obviously kid and family friendly, but what if your family includes your dog? (I'm 43 and single; Henri is the sole benefactor of my maternal instincts. I don't expect him to be able to go to the parks with me, but I don't want to board him for a week either.)
Fort Wilderness, for RVs and camping, is the only on-property Disney resort ('on property' means 'on Disney property') that allows dogs. We don't have an RV, and camping in November, even in Orlando, isn't really what I had in mind.
Well, as a former cast member, I was sure I could solve this little problem with some research. I knew Disney had a dog boarding, grooming, and daycare facility. Daycare isn't really Henri's favorite thing in the world, but it did solve the problem of what he'd be doing all day while I was traipsing through the parks.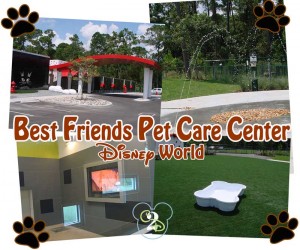 Best Friends Pet Care is a large chain pet care facility with 42 locations in 18 states, including one at Disney World. This is good news for guests, because the old kennels were just that. Kennels. The new facility is located on property, and much improved. It definitely meets what I envision Disney standard to be.
You can choose from a wide range of services (grooming, special treats) and activities (play group, a movie) for your dog. There is even a private dog park where you can play with your dog, or take a walk around the grounds. They open one-hour before the parks, and close one-hour later. Perfect for drop-off and pick-up, because I don't envision leaving Henri there overnight.
(We're co-dependent.)
Now, all I needed to find was a nearby dog-friendly hotel. I figured the easiest way to do that was ask. I wouldn't recommend calling to ask because, when I called one of the Disney Reservation Agents, I got stuck talking to one of those electronic voices that ask 50 personal questions.
If you have questions concerning anything Disney, go online to https://disneyworld.disney.go.com/, click 'contact us,' then, 'chat.' It took about 10 minutes to
get a cast member to answer my questions. In my brief chat with the online cast member, I discovered Good Neighbor Hotels and Resorts. These are properties not owned by Disney but located on or near Disney property. THAT'S what I needed! There was even a website: www.wdwgoodneighborhotels.com
Once you're on the site, click the link 'Explore Hotels Now.'  It will take you to a page that allows you to select your hotel location, category, and features preferences. For location, you want Lake Buena Vista. (That's where Disney World is located. Kissimmee and I-Drive would likely provide less expensive options, but they are, in my opinion, too far away.)
The only other feature I selected was 'Pet Friendly.' I found three choices: Clarion Inn, Holiday Inn, and the Sheraton.
Clarion has what they call VIP service (Very Important Pet), but it doesn't offer any extra amenities like some hotels do. It's just a fancy way of saying they allow pets. They accept dogs under 50 lbs., and require a $50 non-refundable deposit, along with an extra $15/day. Dogs must be crated if left in the room unattended. That's a NO for us. Henri doesn't crate.
The Sheraton allows dogs 80 lbs. or less, which is awesome for the folks traveling with big dogs. If your dog is over 50 lbs., it can be difficult to find a place. They require no deposit or extra room fee; however, they do not allow your dog to be left unattended. That could be a little inconvenient, even for someone who rarely leaves her dog.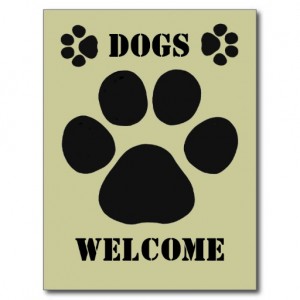 The Holiday Inn seems the best choice for us. We meet their weight limit, 65 lbs. or less, and there were no other stated rules about crates or attendance. They charge a $50/ 5 days fee with a $10/ day after that. Not too bad.
All three of the hotels have shuttle transportation to and from the parks. But none of the shuttles allow dogs. I needed to get Henri to and from daycare, but I didn't want to drive. It didn't make any sense to drive him to daycare, then drive back to the hotel and take a shuttle to the park. I also didn't want to drive to the park, walk, lose my car, walk some more, and then hope to eventually find my car in that ginormous parking lot.
Lucky for me, one of the hotels I called couldn't answer my question concerning dogs on the shuttles and referred me directly to the company that operates them. To confirm: no dogs on the shuttles. Solution? Fleetwood Transportation will arrange to have a taxi pick up you and your dog. They will take you wherever you want to go. Personal service. Even better.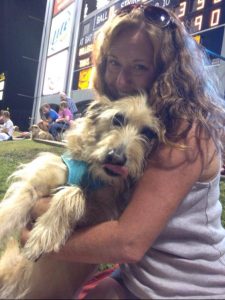 So, if you are headed to Orlando for a Disney vacation and you want to take the family dog, you can do it! Book your room at one of the previously mentioned hotels; make reservations for your dog at Best Friends Pet Care; then call Fleetwood Transportation to schedule your ride. Easy as 1, 2, 3!
Now, don't you think Henri and I should get to ride in the Grand Marshal car for the three o'clock parade?
Follow Denise's adventures on her blog, TravelTails.net, as she travels the world with her beloved Henri.