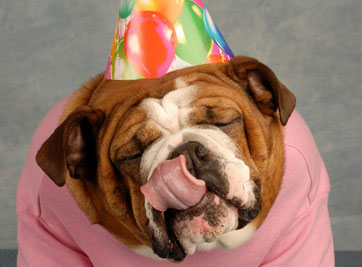 DogParty USA is hosting a fundraiser for SpayArkansas: Singing for Spay: A night for kids, k-9s and karaoke!
The event will be Saturday, June 19, from 5:30 to 8:30. If your kids like dogs, they'll be in heaven, because there will be lots of dogs. Or you can bring your own as long as it's vaccinated and leashed (dogs, that is).

There will be a BBQ picnic and Shulertown, a great new band featuring Charlie Platt, formerly of Punkinhead, will play for your listening enjoyment. Then comes the part where you embarrass all your friends: karaoke!
Dinner will include BBQ chicken and side dishes, hot dogs, dessert, and beer and wine. Free tote bags will go to the first 20 people and the evening will also include a raffle and silent auction!
Kids under 12 are free
$15 per person
$25 per couple
Remember, the money is going to Spay Arkansas, a nonprofit dedicated to reducing shelter euthanasia through an aggressive, low-cost spay/neuter program. Click here to visit their website.
The event will be at DogParty, which is located on 112 north of Fayetteville and just south of Tontitown. Click here for directions.