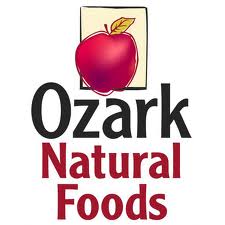 This weekend (October 20-21, 2012)  is Owner Appreciation Weekend at Ozark Natural Foods. That means that each owner will get 10 percent off their entire purchase.
(The discount won't apply on beer and wine, co+op Deals and coloring books.) Owners will also get an extra 10 percent off case orders.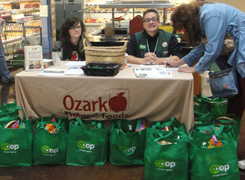 If you are one of the many people who have purchased ownership in Ozark Natural Foods (click here to find out how to do it) be sure to swing by the table this weekend to sign up to win a gift bag. They're going to give one away every hour.
The Board of Directors will be spending a few hours at the store on Saturday morning, having coffee in the Deli seating area, so swing by there if you'd like to chat. The snacks are complimentary.
If you are not an owner, you can sign up any time. It costs only $20 per year for seven years or a one-time payment of $140. The fee is refundable if you should need to move away or need to leave the Co-Op. If you sign up for ownership this weekend during the Owner Appreciation Event, you'll still get the discount. Happy shopping!
One more thing: If you love all things food, you should definitely check out the blog over at the Ozark Natural Foods website. It is awesome! You can learn a lot there. Click HERE to check it out.