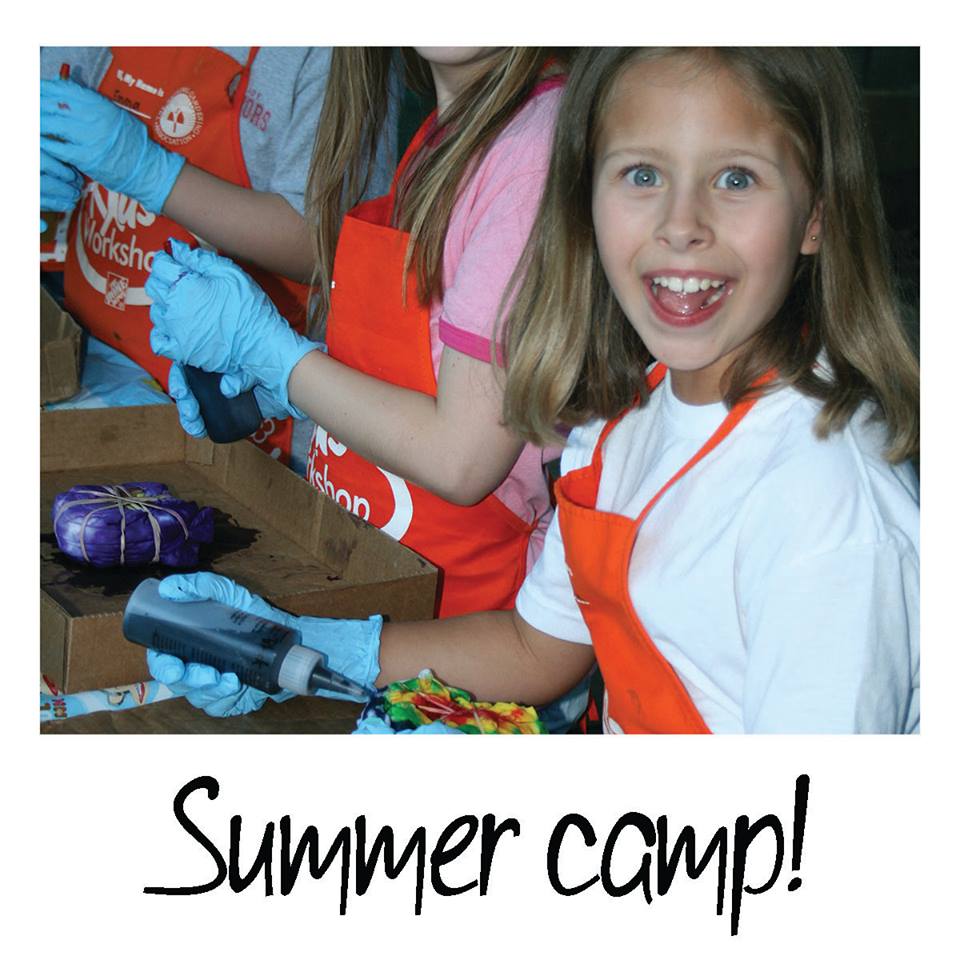 Being in nature lowers blood pressure, deflects depression and helps put life into perspective.
If you've ever visited Ozark Natural Science Center, just thinking about the beauty surrounding the sprawling facility could bring down your blood pressure right now.
ONSC has some summer camps coming up that will allow kids 8 to 17 to experience nature as a classroom without walls. There are plenty of camp options to choose from in the arts, bugs, river adventures, nature writing, young naturalists, and separate science camps for boys and girls. There's even a camp for families (which is for parents and their kids ages 6-17).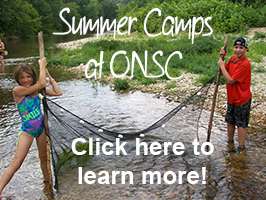 ONSC has camps coming up in June and July, but you need to register to make sure your kids (or your family) snag a spot. CLICK HERE to register. These are truly life-changing camps and can reconnect kids with nature — or really connect them for the first time.
Here's a list of camps happening at ONSC in June:
Ozark River Odyssey
Dates: June 8 – 20
Ages: 14-17 | Tuition: $1199
This camp is for the adventurer who wants to explore two of Arkansas' rivers and have the trip of a lifetime! Practice on the Kings River and then set out on a multi-day canoeing/camping trip on the Buffalo River, America's first National River. Along the way learn about the natural history of Ozark forest and river ecosystems, and Leave No Trace ethics. Prior canoeing and camping experience is not required. Ozark River Odyssey has a very limited enrollment. This camp has a $200 deposit due upon registration.
Fledgling Naturalist Camp
Dates: June 11 – 13
Ages: 8-9 | Tuition: $271
A camp designed for the young and curious naturalist. For pure exploration, we'll roll over logs, pick up all the rocks, examine the soil, get down at the same level as some of our smallest organisms and catch enough bugs to last the rest of summer. Watching birds, listening to night creatures, arts and crafts, astronomy, swimming, and campfires round out this program. This camp experience is packed with activities led by ONSC naturalists that focus on introducing campers to the outdoor world of the Ozarks. This camp has a $100 deposit due upon registration.
Young Writers Camp
Dates: June 17 – 19
Ages: 10-15 | Tuition: $374
Nature has inspired great writers throughout history and has been the subject matter for stories, poems, and journaling of fact and fiction. Encounter the brilliance of nature and let imagination, creativity, and wonder flow. Writers will design their own journal to collect their thoughts and use for exercises throughout camp. Special guest writers and ONSC naturalists will lead writing activities that allow imagination and our senses to run wild. Astronomy, creek excursions and campfires at Bear Hollow will bring additional excitement to the camp experience. This camp has a $100 deposit due upon registration.
Naturalist Camp II
Dates: June 22 -27
Ages: 10-12 | Tuition: $554
Start off the summer scouting for animal tracks, searching for fossils, exploring creeks and forest trails plus astronomy, cookouts and campfires. Learn primitive skills, Leave No Trace ethics, and camping basics while having a blast. ONSC naturalists will lead campers on activities designed for exploration, fun, and learning about the Ozark natural environment and all its living organisms. There will be turtle tracking, nature games, crafts, and swimming too. This camp has a $100 deposit due upon registration.
Family Camp
Dates: June 27 – 28
Ages: Children 6 and up | Tuition: $125/adult | $60/child
Enjoy a family retreat with all the amenities including air-conditioned lodges, prepared meals, a campfire and ice cream social. Let ONSC naturalists be your guides on the trails, for astronomy and family creek exploration, tie-dyeing, and making brick oven pizza. This camp has a $100 deposit due upon registration.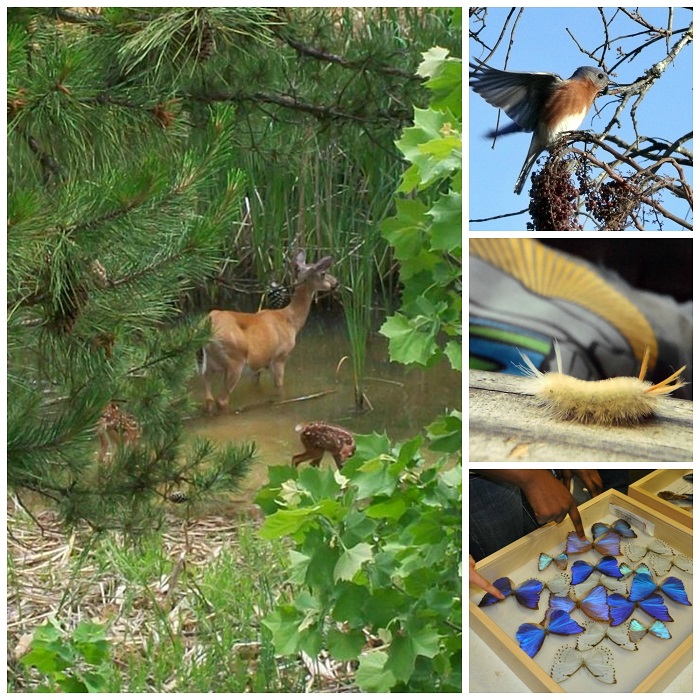 Do your kids like riddles? Ozark Natural Science Center has a new thing called ONSC L.I.V.E. ( Learning In the Virtual Environment ). Kids can test their knowledge as a scientist and a steward of the Ozarks. Every Friday you can click on ONSC L.I.V.E. for a riddle about the Ozark environment. CLICK HERE to see previous questions and answers.
Here's the current riddle:
I have a commensalistic relationship
with the short-tailed shrew.
I'm usually spotted
though rarely by you.
Get cold on a warm night
to grant your wish.
Go down to the water
that is free of fish.
Click here to see descriptions of the camps that will be offered at ONSC in July (which includes Bug Camp and separate Go Science! camps for girls and boys.