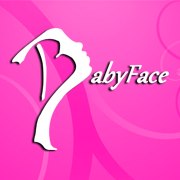 All moms dream about what their baby will look like once he or she makes an appearance.
With imaging services available at local Baby Face & More, it's now possible to get a glimpse of the little one before the birth. Moms are able to satisfy their curiosity about whether the baby will have her nose or her husband's chin (and just plain old peace of mind).
We visited with Mom Prom table sponsor Baby Face & More owners Christy Foster and Teena Gold to find out more about what they offer:
What types of imaging services do you offer at Baby Face?
We offer 2D/3D/and 4D elective, non-diagnostic ultrasound, and gender confirmation.
Can we also buy a DVD of the baby moving around during the scan?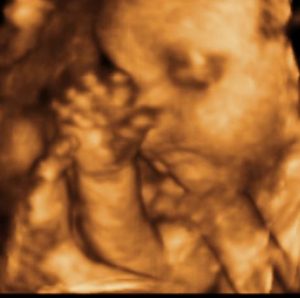 Absolutely!  Those are great to do your own reveal with family or to show at baby showers, or to share with family, or just to have as a keepsake for the baby 🙂  It is only $20 for a DVD recording of entire session.
How is this different from scans at a doctor's office?
The ultrasounds in the doctor offices are diagnostic (there is a medical reason for the ultrasound and the focus is to determine the health of the baby and mother). We are not a replacement for those scans, as they are very important for a successful pregnancy.
Instead we offer an option to those who want additional time to see and bond with their baby.  Our scans usually last approx. 30 min and our focus is on whatever the family wants to see … we count the fingers and toes, or see whose nose the baby has, listen to the beautiful rhythm of the baby's heartbeat (and we record it on a keepsake for the parents!)
Our goal is to provide an atmosphere that is comfortable, and family friendly to allow parents a chance to bond with their baby, and share in this precious moment with any family/friends that want to participate.
How did you (the owners, Christy and Teena) meet and decide to start the company together?
Christy and I had met 15 years ago as Mercy Employees.  We have been good friends ever since.
We have both worked at OB/GYN doctor offices for greater part of the last decade, and really enjoy the family celebration part of our jobs.  It's heartwarming to watch expectant parents look with wonder at the screen at the baby they will soon meet … the burst of excitement when they find out if it's a boy or girl … and especially the siblings that can see their little sister/brother's face, fingers or toes in a 3D/4D image.
Christy and I have been through a large range of life together in the last 15 years from personal/professional victories to life shattering tragedies.  We have experienced the joys of expecting our own children, and believe they are a gift that should be celebrated and shared with loved ones.  Life has its share of difficult times, which sometimes helps us appreciate the good times, and we want to be a place of joy and happiness surrounding the event of expecting a baby!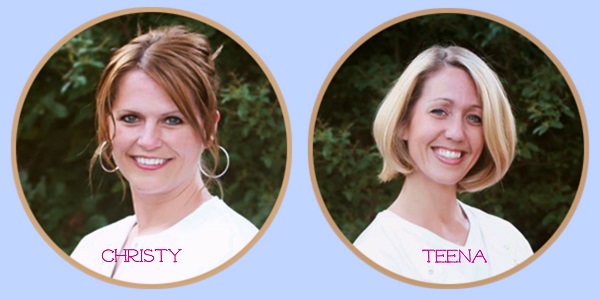 What are your work backgrounds/certifications?
We both have worked in hospital and doctor offices, Christy has 20 years experience, and I (Teena) have 16 years experience.  We are both credentialed in Abdomen, Vascular, OB/GYN, and breast ultrasound, and also in Nuchal translucency (Early Genetic Screenings).
Tell us about your Saturday specials twice a month:
We offer two $100 Saturdays every month.  These allow our families who aren't available during the week because of work schedules, to come in on Saturday instead.  And, it saves them $30 off our regular 3D/4D package!
Our $100 special includes gender confirmation, 3D/4D ultrasound, 10-15 pictures, a CD with all digital images, and a recorded heartbeat keepsake.  The DVD's are also available for only $20.
We want our families to enjoy their experience — from the lemonade and fresh baked cookies, to the comfortable viewing room complete with three viewing screens, comfy couch and mama even has a relaxing bed to rest in, and a screen  directed especially for her!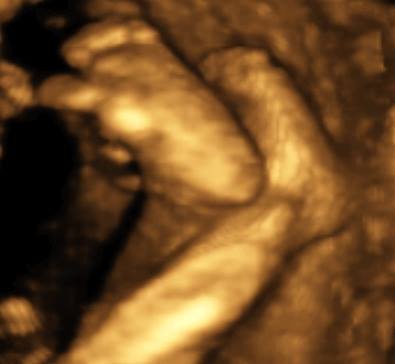 Can you tell parents early if they're having a boy or girl?
We have a 100% accuracy rate for gender identification at 16 weeks and beyond!
Have you ever participated in any gender reveal parties? 🙂
Yes!  Our very first gender reveal party was super special!  Mama was crossing her fingers for a girl, and Dad was wishing for a little boy …. and they were expecting twins!  A boy AND a girl!!  It was a really fun experience for everyone.  Those sweet babies just celebrated their second birthday!
Can my older kids or other family/friends be with me during the scan?
We wholeheartedly encourage our mama's to bring anyone they want to share this moment with!  Our studio has plenty of room for grandparents, aunts, uncles, and of course, siblings 🙂  We can comfortably seat 6-8 adults in our viewing room, but we make room for as many that want to come!
What are the most common things you see babies doing in utero?
We see babies sucking on their thumbs, playing with their toes, even little boys hanging onto their parts! lol seriously!  They open their eyes frequently especially towards the 3rd trimester, we see yawning, scrunching their nose, and big smiles too!
What's the most rewarding part of your job at Baby Face?
The most rewarding part of our job is getting to see the impression left on the family … grandparents, mom and dad, siblings … tears of joy, relief, and anticipation.
There are so many hard parts of life!  I really believe that when God blesses us with joyful circumstances, we should stop and celebrate those things with the people that mean the most to us!
Awwww, we love that Teena! CLICK HERE to visit the Baby Face & More website or call for an appointment at 479-270-7391. CLICK HERE to visit the Facebook page and see more baby faces (and toes, fingers)!