Ozark Natural Foods is our new Mealtime Mama sponsor and we wanted to introduce this fabulous local gem to Motherlode readers.
Obviously, many of you already know about — and take advantage of — this great cooperative which offers a huge selection of natural and organic foods and products to Northwest Arkansas and beyond. (Not to mention the fabulous deli where you can find healthy breakfast, lunch and dinner options.)
We asked Alexa McGriff, marketing director at ONF, a few questions so you could get to know the co-op a little better: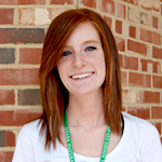 How exactly does the Ozark Natural Foods Co-op work?
ONF is a cooperative grocery store, which means that everyone can shop at our store, and anyone can become an owner. Ownership is $20/year for 7 years, or a total payment of $140. Click here to read more about being an owner or to purchase an ownership online. You can also sign up in person at the Owner Services Desk at ONF.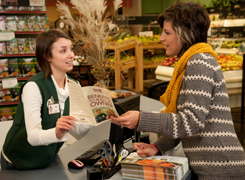 What are the advantages of becoming an "owner"?
When you are an owner, you get 90-100 extra discounts per month that other guest shoppers do not receive. There are 3 owner appreciation weekends per year where you receive 10% off your entire purchase, plus an extra 10% off cases. Owners also get to vote on any changes to our Bylaws, and vote for our Board members each year. They can also run for the Board.
Each owner also receives The Nutshell, the Co-op's monthly newsletter distributed to every owner. You can sign up to receive the newsletter electronically. Go green!
Are there any special events/incentives for moms and kids at ONF?
Yes! We have a Co-op Kids program for kids. It's free to join, and you can get a membership card at the Owner Services Desk.
You get a free piece of fruit every time you visit the store, and we also have events throughout the year for kids. We have a monthly activity sheet they can fill out and enter to win a prize each month! The Co-op Kids mascot is Ronnie Raccoon.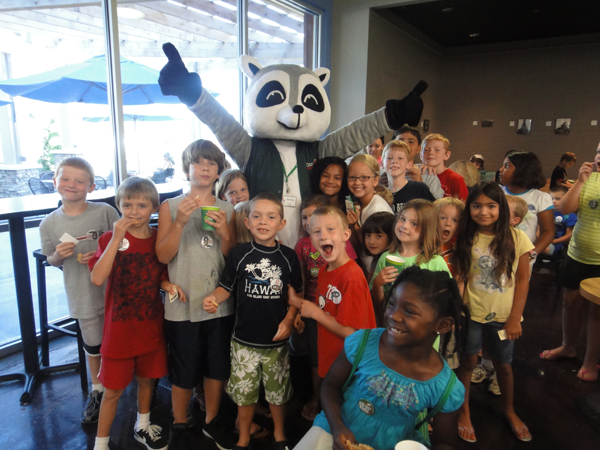 What kinds of unique foods/products can moms find there?
Items that are free of harmful chemicals, additives, etc. that can harm people, especially young children. Organics are a great way to go, and our produce section is 100% organically grown.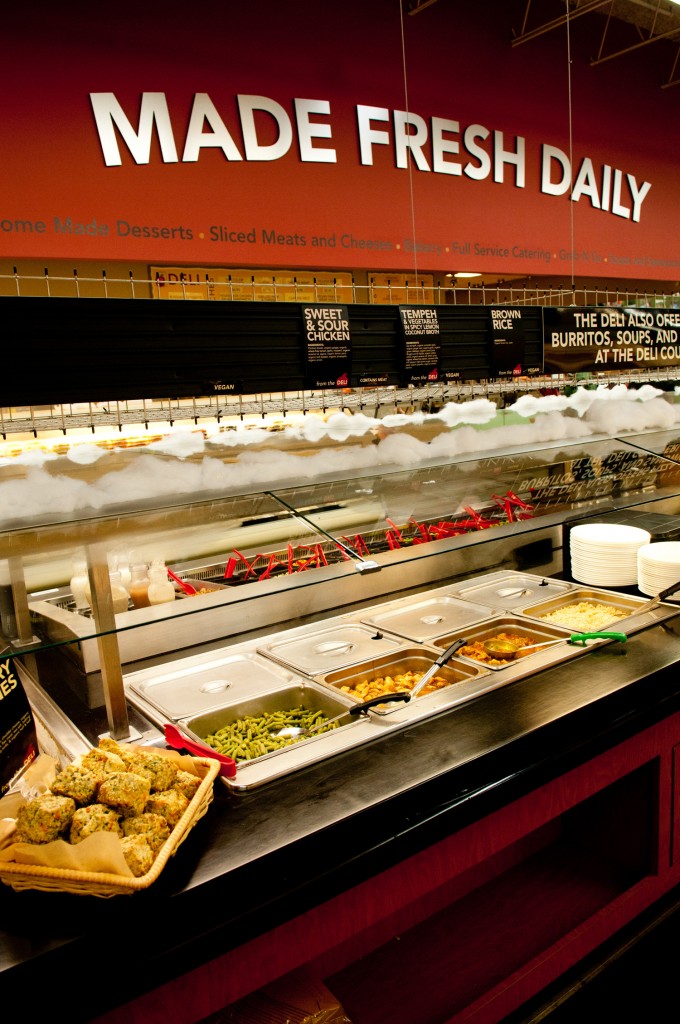 What's available at the ONF deli?
We serve breakfast, lunch and dinner at the deli. We are the only place in town with an all organic latte. The breakfast burritos are served all day. We also have a hot bar and salad bar. Choose from all-natural meat and wild-caught seafood, healthy vegan and vegetarian dishes, great side dishes, and fresh salads. We also have soup, pizza, sandwiches, wraps and a bakery (look for the delicious vegan chocolate cake).
CLICK HERE for a full deli listing.
How often are you able to use the food produced by local farmers?
Our Deli tries to purchase all of their produce from our Produce section, and a lot of it is local. We try to purchase as much local product as possible. We support over 70 local producers who sell over 200 products in our store.
Does ONF help out a different NWA organization every month with donations, etc.? How can I get involved?
Yes we do! We have 2 boxes at each register for different non-profits that customers can donate to called Community Share. We also donate to different organizations monthly through our donation program, and a form can be filled out to request that here: http://www.ozarknaturalfoods.com/resources/donations/