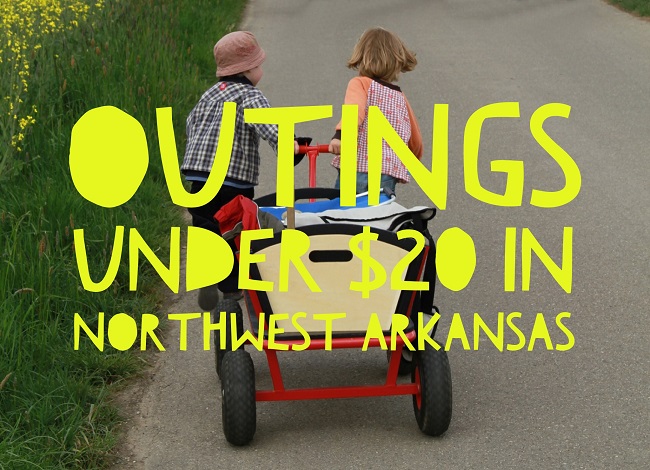 Have you been enjoying your summer so far? If you're looking for some ideas for outings that won't cost a bundle, we've got ya covered with our Outings under $20 ideas.
CLICK HERE to see previous Outings recommendations.
Today's suggestion is to check out one (or all!) of the free Sidewalk Sundays events coming up at The Walmart Museum in Bentonville. Before or after your visit, try the old-fashioned soda fountain attached to the museum called The Spark Cafe. The prices are reasonable and they have all kinds of ice cream and pie. YUM.
Here's a list of the upcoming drop-in Sidewalk Sundays events, which are free and all happen between 2 and 5 p.m.: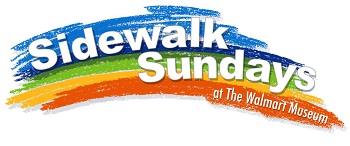 Sunday, July 12: "Celebrate Mad Science!" Kids of all ages can become mad scientists with Bentonville Public Library with an afternoon full of actives including: a chromatography butterfly craft, uncovering rainbow paper, mad scientist hats, and Drop! Splat! Art!
Sunday, July 19: Hang out with your favorite princess and superhero with Once Upon a Party.
Sunday, July 26: Musical performances and education with School of Rock!
Sunday, August 2: Learn about wild animals with Turpentine Creek Wildlife Refuge. Roar!
Sunday, August 9: Train Your Brain! Bentonville Public Library will get your brain back in shape for a new school year with engaging memory activities, crafts and games!
Sunday, August 16: Sports Day with the Arkansas Blazers, Perfect Timing, and The Jones Center Hockey Team.
Sunday, August 23: Community Creative Center returns for more pottery making!
Sunday, August 30: School of Rock closes out the season with another rocking performance!
Enjoy your Outing, mamas!