So here's my little secret: I'm not a big fan of exercise. I do not run. I don't "spin." I don't go to those butt-kicking boot camps everyone is always talking about.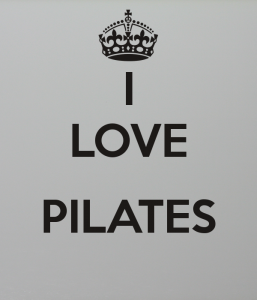 But a few years ago, I finally found an exercise to fall in love with — something I thought would never happen. And so now I can tell you in all honesty that I LOVE PILATES.
If you are like me and not the type of girl who's eager to go run a 5K or hike a mountain, you seriously need to look into Pilates, too. There's something very serene about it. It makes me feel calm and strong at the same time. And, this is going to sound nuts, but I also think it's one of the "prettiest" exercises I've ever done. Or at least it feels that way. It's all about long legs and smooth movements and fluid stretches.
Don't get me wrong. Pilates is FAR from easy. In fact, the day after I take a class, I walk around feeling all those sore muscles from the day before — proof that I'm toning muscles and building new ones. But, during the workout, I never feel like my lungs are about to explode or like a galloping rhino in an obstacle course. It just feels…. good.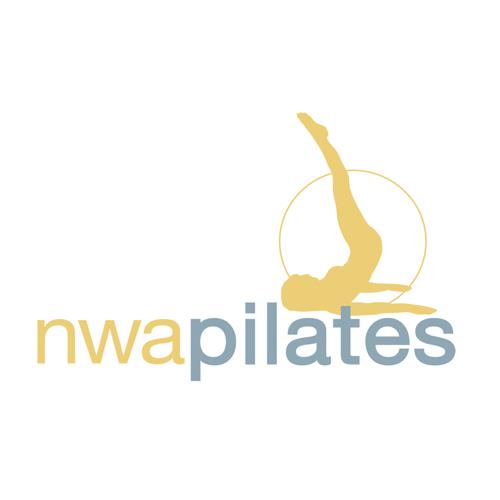 But you won't truly know all this until you test it out for yourself, which is what I'd encourage you to do this Saturday at the NWA Pilates Open House in Bentonville.
The Open House runs from 10 a.m. until 2 p.m. and it's the perfect opportunity to find out if Pilates might be the exercise that you fall in love with, just like I did. During the Open House, you can try Pilates for free, ask questions, check out the studio, look over the class schedule and talk to the instructors. Oh, and there'll be food, drinks, special deals and giveaways, too!


Here's a list of some of the companies providing prizes you could win during the Open House:

Hull Dermatology
Morter Health
YourBag Tag
Spa Botanica
Bliss Cupcake
Little Giggles Indoor Creative Play
Birth Song Botanicals
Advocare
The Room
Wellquest
Lucy Activewear
Gracelets Jewelry Design
Vintage Crush
Z Salon
NWA Pilates
While you're there, be sure to talk to Jodi Helton, who is the owner and also the instructor of the Pilates class that I take each week. (She rocks!! She's great at teaching the right form to use, and she has a fun personality, too.)
NWA Pilates is at 1401 SE Blvd in Bentonville (which is right across from Krispy Kreme donuts — not that I've ever been to Krispy Kreme. I've just heard it's across the street. 🙂 )
Questions? Call Jodi at NWA Pilates at 479-586-4744. Or check out the studio's website by clicking HERE or find them on Facebook by clicking HERE.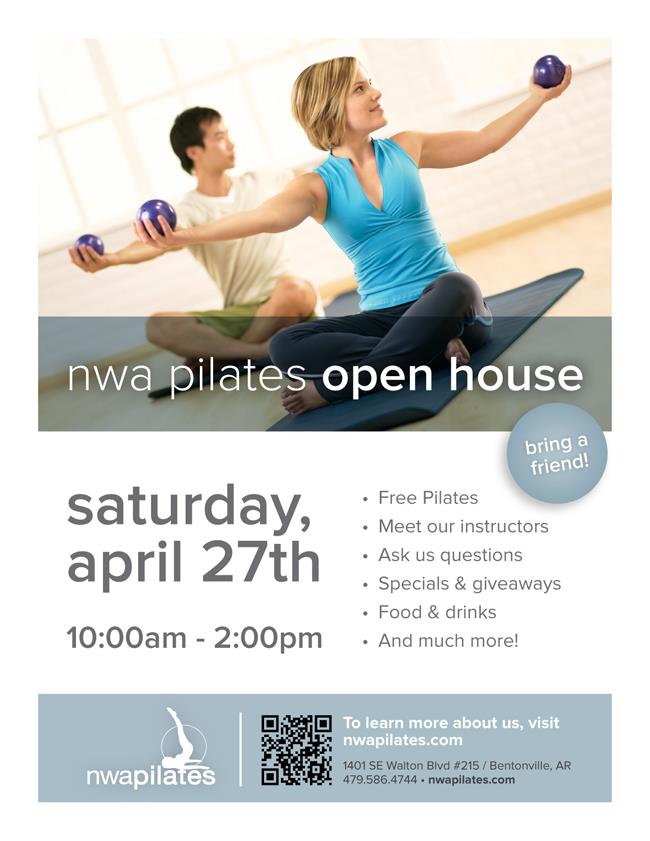 Disclosure of Material Connection: This is a "sponsored post." The company who sponsored it compensated our company via payment. Regardless, on this website we ONLY recommend products or services we use personally and believe will be good for our readers. We are disclosing this in accordance with the Federal Trade Commission's 16 CFR, Part 255: "Guides Concerning the Use of Endorsements and Testimonials in Advertising."