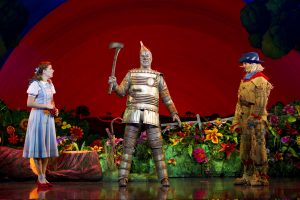 The Wizard of Oz, WAC
Date: April 1
Time: Varies
Location: Walton Arts Center
More info: Click here
NWA March for Babies
Date: April 5
Time: 10 a.m.
Location: Arvest Ballpark, Springdale
More info: Click here
Easter Bunny at the NWA Mall
Saturday, April 5 – Saturday, April 19*
Monday – Friday, 11 a.m. – 8 p.m. (Break from 3 – 4 p.m.)
Saturday, 11 a.m. – 8 p.m. (No break)
Sunday, Noon – 6 p.m. (No break)
*April 18 & 19, 11 a.m. – 8p.m. (No break)
Date: April 5-19
Location: NWA Mall, Fayetteville
More info: Click here
Frog Listening Workshop, Part 1 & 2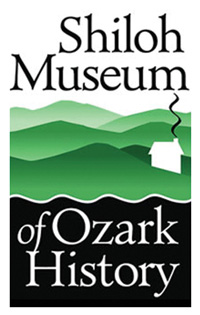 FrogWatch USA regional coordinator Tom Krohn will teach us how to identify frogs and toads by their calls. Find out why frogs are important, why they're in trouble, and what you can do to help. Pre-registration by April 5 is recommended.
Date: April 8 and April 15
Time: 6:30-8:30 p.m.
Location: Shiloh Museum of Ozark History
More info: Click here or call 750-8165
Easter Egg Roundup
Date: April 12
Location: Parsons Stadium, Springdale
More info: Click here
Teen Night – Avant Garden Party

Date: April 12
Time: 7-10 p.m.
Location: Crystal Bridges Museum of American Art
More info: Click here for a listing of teen events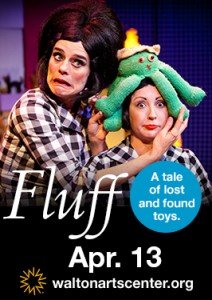 Fluff at Walton Arts Center
Date: April 13
Time: 2 p.m.
Location: Walton Arts Center
More info: Click here
Team Red – Pre-diabetes meeting
On Thursday, April 17th, join your American Diabetes Association from 6:30pm – 7:30 pm for the second Team Red meeting! Learn about prediabetes and ways to prevent the onset of type 2 diabetes from a certified diabetes educator. Limited space is available so RSVP now to secure a spot. If you are interested and have yet to sign up for the FREE Team Red program, please contact Olivia at owelch@diabetes.org or 479-464-4121. Team Red welcomes anyone and everyone to participate. Together we can Stop Diabetes!
Date: Thursday, April 17
Time: 6:30pm-7:30pm
Location: Rogers Activity Center, 315 W Olive St., Room 207, Rogers
For more info: Click here
Kids Eat Free Family Sundays, NWA Naturals, Dora the Explorer
Kids Eat FREE Family Sundays in 2014 will have various special appearances and all kids will get a chance to run the bases post-game. Dora the Explorer is scheduled to appear on Sunday, April 13, while SpongeBob SquarePants will be at the game on June 22nd.  During the upcoming year, we will also have two (2) Bark in the Ballpark Events presented by Rover Oaks Grooming, and two (2) post-game opportunities to play catch on the field following the games on June 15th and July 6th respectively.  There are also three (3) NEW giveaways scheduled including a special Mother's Day Picture Frame courtesy of NWA Florist on Sunday, May 11th and two (2) special hat giveaways with one on Father's Day on June 15th courtesy of OC Sports and our first ever Rally Cap Giveaway courtesy of Smucker's on Sunday, July 13th.
Date: April 13th
Time: Game starts at 2:05 p.m.
Location: Arvest Ballpark
More info: Click here
14th Annual Glow Run

Date: April 18
Time: 5 p.m. registration (glow runs later that evening)
Location: Frisco Stage, Downtown Rogers
More info: Click here
Springfest
Date: April 19
Time: Starts at 7 a.m. with a pancake breakfast
Location: Dickson Street, Fayetteville
More info: Click here
Race for the Cure
Date: April 26
Location: Pinnacle Hills Promenade Mall
More info: Click here
NWA Mom Prom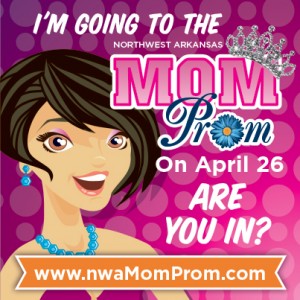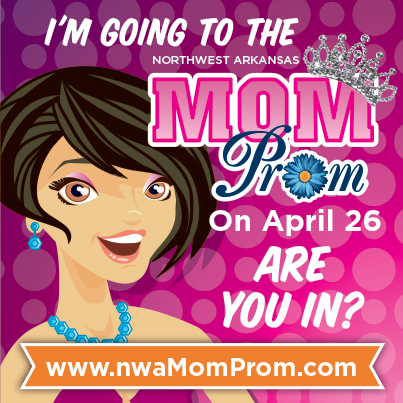 Date: April 26
Time: 7 p.m. to midnight
Location: Holiday Inn Ballroom, Springdale
More info: Click here