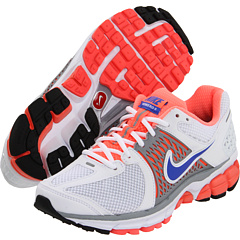 If you're outside more with the kids these days or if this incredible spring weather is whispering in your ear, "Let's walk!" or "Let's run!", then you may also be craving some new running shoes, too. I've always LOVED new tennis shoes — the smell, the feel, even the crisp tissue paper they're wrapped up in inside the box.
Especially if you're walking or running to get in better shape, you need to make sure you have the RIGHT shoes. The shoe wizards over at Fleet Feet definitely get our vote when it comes to having the most insider knowledge about athletic shoes.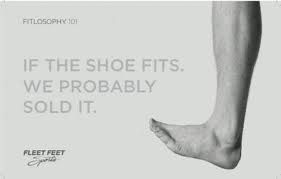 They don't just say "What's your size?" and dump off a few boxes at your feet. They actually watch you walk, analyzing how you step, if your feet turn in or out, if you have high arches or no arches and all the various factors that go into finding the right shoe. They have a runway in the store specifically for this purpose — so they can see if the shoe is supporting your foot the right way.
Andrea over at Fleet Feet sent us a couple of photos of some of the shoes that have been popular so far this year. The one above is the Nike Vomero and it's designed for someone with a higher arch and a more rigid foot. (Don't know if you have a "rigid" foot? That's okay. The people at Fleet Feet are trained to know that just by watching you walk.) This shoe has a really nice plush feel, too.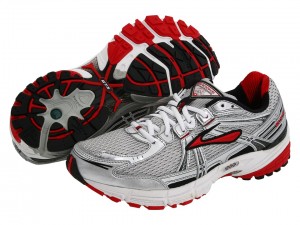 This beauty on the left is the Brooks Adrenaline running shoe. It's great for someone with a medium arch and a flexible foot. Andrea says this one ranks consistently in their Top 3 women's running shoes. And you can try it out with a brisk walk or run inside the store before you buy. Love that.
One more thing: If you need a new sports bra, mark your calendar because Fleet Feet is having a sale on them starting tomorrow and running through March 18th. The high quality Moving Comfort brand will be 20 percent off. On Thursday the 15th, Fleet Feet will also host a "Happy Hour" from 4 to 7 p.m. and bras during that time will be 25 percent off.
You can talk to our shoe wizard friends at Fleet Feet by calling 479-571-8786. Or go let them study your feet and find you (or your kids) the perfect shoes. They're located at 1020 East Harold Street in Fayetteville (just off North College Avenue).
Happy shopping!