By Autumn Manning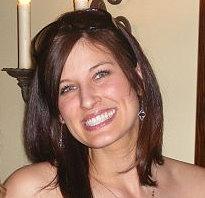 People tell you that the last month of pregnancy is the longest month of your life and they weren't kidding! Of course, I don't remember it being like this with Miles.
Morgan insists that I forgot everything about my last pregnancy. When I was throwing up 6 times a day this time for the first 4 months, all I could think about was how different this experience is from how being pregnant with Miles was. Morgan says the throwing up, the fatigue, the restless nights; all of it was like this last time. How is it that 6 months after having Miles I was ready to have another baby? God must have really made me forget everything.
I am positive, though, that this time is at least a little different. Last summer, Morgan and I found out we were pregnant. We were thrilled to find out we were pregnant after only 3 months of trying, a very short time frame compared to what many people have to go through. I felt lucky and excited and was looking forward to the next nine months. We picked out names and talked about whether or not a boy or a girl would be more fun for Miles, deciding that any baby would be perfect, of course.
At about 3 months, I noticed something weird (I will spare you the details) and called my doctor just to check and make sure everything was fine. So many crazy things happen during pregnancy, but never to me. I scheduled a check-up and strutted in knowing that it would be a quick peek at the baby and then I'd be outta there. I actually scheduled the appointment in between important work meetings. Unfortunately, the appointment took a lot longer than I'd expected.
The ultrasound wasn't able to locate the baby anymore, just where the baby had been. I was shocked, not able to grasp that she was being serious, because again, why would that happen to me? Morgan was an angel, holding my hand and saying positive things, making sure he was there for me when I knew his heart was hurting. I cried for a second and then listened to her advice about how we should handle moving forward, but really, I was just kind of numb. That's the best way I can think of it.
We left the doctor's office and I immediately I told myself that this wasn't that big of a deal. I think the way I felt was that everyone experiences difficulty and tragedy, and with something like a miscarriage, I didn't feel like I had a right to focus on being sad for me. People deal with this every day. Some people can't even get pregnant. How dare I take the selfish perspective and get upset for me? So, repeating those things in my head and to Morgan out loud, I hopped in my car and returned to work.
Everyone at the office knew I had to schedule a doctor's appointment to make sure all was well, so of course the first question from everyone was, "Is everything okay?" In my typical "don't make anyone feel sorry for you" mode, I told them very dryly and matter-of-factly that I'd had a miscarriage and it wasn't a big deal. I wanted to be at work, don't be sad, and let's get down to business already. I wanted to move on and move on fast. I didn't want people to think it was interfering with my work, heaven forbid! I didn't want Morgan to be sad for me, either.
Looking back, I get embarrassed thinking about how I handled that situation. I was sad. I was heartbroken and wanted to dwell on it for a while, talk about it, ask why and talk about what would have been. But I didn't let myself and I hate that. I wish I would have been strong enough to be sad, as funny as that sounds. All of the sadness I was really feeling came full force when I went through the physical pain of a miscarriage at home, about a week later. It was a day-long reminder of how sad I was.
I write about that experience because it has definitely shaped this pregnancy that is about to end in four weeks. I feel like this sweet little girl we will meet in four weeks will be strong and confident, having made it through 40 weeks without an accident or a blip. She is entering this world after a time of sadness and loss our family experienced, and I am excited to see if her personality matches these traits. I like to think that we will be alike in those ways. I was the baby after a miscarriage for my mother, and although I have kept this little connection to Marin to myself, I am hopeful to think that we already have things in common.
The other way my pregnancy has been shaped is this last month is truly the longest of my life. Because we got pregnant immediately after the miscarriage, I feel like I have spent the last year of my life pregnant; not my own. I feel like the focus has been all about me and being pregnant instead of about Miles, or about Morgan, or about me the person rather than me the pregnant mom. I am giddy at the thought of not complaining about fatigue and nausea. I get ECSTATIC at the thought of a date night with Morgan that includes wine and long talks about something other than a new baby. I am so excited at the freedom to drink as much caffeine as possible! I am ready to return to being Morgan's wife rather than Morgan's pregnant baby mama. 🙂 And of course, I am thrilled to know that we will have Marin to bless our family. Maybe I will find out that this connection I feel with her because of our circumstances is real and it will be the beginning of a wonderful relationship to my daughter.