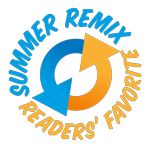 Note from the mamas: This post is part of the Motherlode Summer Remix series. The Summer Remix symbol appears on posts previously published on nwaMotherlode that were noted as a "reader favorite". We heard from so many moms who LOVED this post. If you missed the original publication date, we hope you'll enjoy this encore performance. Happy summer!
Did you just finish watching the slideshow above? Do you love it as much as I do? I've had three kids, and after watching that slideshow, it made me want to have another one just so I could have a slideshow of photos as beautiful as that one! If you have a pregnant friend, forward this link to her ASAP!
Moms love pictures and most of us make sure to have a camera handy for life's biggest moments. But when you're having a baby, it's tough to be the one taking snapshots and capturing all those little details. When you're in labor, you tend to be preoccupied with the HUMAN BEING COMING OUT OF YOUR BODY! It's totally understandable. And let's face it. Sometimes husbands can be useless with a camera, especially when they're nervous and excited about witnessing childbirth. Not getting good photos of that incredible moment when you first meet your child is terrible, since you can't get that moment back.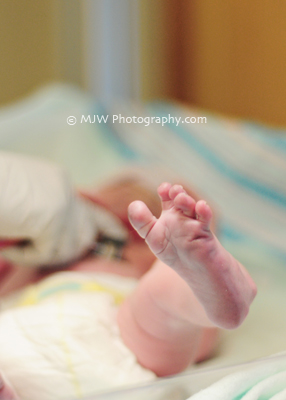 Melinda Worthington of MJW Photography has a solution to this dilemma. She now offers Birth Photography, which is when a professional photographer captures the special moments of your child's birth. We had not heard of this type of service before, so we asked her a few questions about it. Below is our Q&A interview with Mindy about birth photography. If you want to talk to Mindy about it in more detail, just give her a call at 479-366-2702.
We've all seen snapshots taken in a delivery room, so how is birth photography taken by a professional photographer different?
A birth photographer is there to pay sole attention to documenting your day. Nothing will distract your photographer from capturing every detail of your baby's birth through artistic eyes.
Are the photos graphic? Are camera flashes going off while the mom is trying to push?
I take great care to take flattering images throughout the entire process. There are various angles and framing techniques that I use so you won't have to be embarrassed to share your images if you so choose. Birth sessions with me are done with available light. A flash of any kind is NEVER used.
What is your goal when you shoot a child's birth?
Simple. To document the emotion and details. As a mother of 3, I can tell you that the details of my children's births are fuzzy. I wish I had professional images of their births. To see the expression on my husband's face, to remember the nurse in detail. These are all details that can only be kept alive through photography.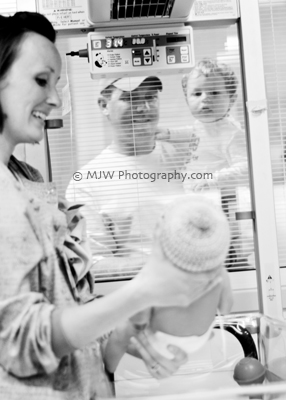 Are doctors and nurses okay with having a photographer in the delivery room?
They have always been very gracious and welcoming. In the event of a C-Section, I can document your journey into the hospital, preparation, and everything right after the birth including your family during the waiting process.
What do new moms seem to enjoy most about the birth photos?
That they have high quality memories. And that, thanks to these images, they will always remember the little things like what room number they were in, or the way her father gently brushed her hair out of her face during an early on visit. And the expression on her own face when touching her baby for the first time.
Childbirth is such a personal thing. Have you made friends with new parents through this process of shooting a child's birth?
Yes! You're right, it doesn't get any more personal than this. That is why I will meet up for lunch or just a drink so that we can get to know each other before the big day. Trust me, you don't want a stranger in your room. 🙂
Why was it important to you to begin offering this special service? Do you have to be "on call" when a due date approaches?
It's important to me because I wish I had it for myself. I can't get my day(s) back, but I can certainly help others capture their baby's birth. A mother very recently told me that during our latest rash of tornado scares, one of the items that went into the bathtub with her was the CD images from her baby's birth. That says it all.
Yes, I'm on call for the week surrounding your due date. Because of this I will only take on one birth client at a time and never have less than 6 weeks in between their due dates.
Show us one of your favorite birth photos. Why does this one touch you?
It's nearly impossible to pick a favorite! I'll say that this image below is the heart and soul behind birth photography for me. It's the first time mom gets to see and touch her new son. As a mom you'll never 'see' that moment without professional birth photography. You need someone who is very comfortable photographing in often times poor lighting conditions and working around a hospital staff or a midwife during an at-home birth. This is a day you can't re-shoot.