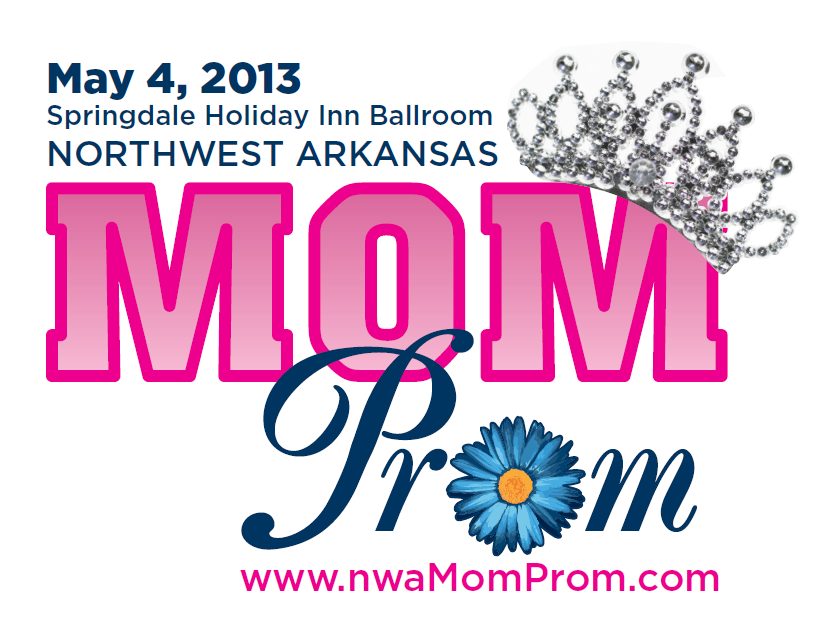 The first EVER Mom Prom in Northwest Arkansas is happening May 4, 2013 at the Springdale Holiday Inn Ballroom.
In addition to the dancing, eating, drinking, picture-taking and fun we've got planned, there will also be a massive raffle full of AWESOME stuff. The raffle proceeds will go to the non-profit organization Laundry Love, a local program that partners with laundromats to clean the clothes of those living in poverty in Northwest Arkansas.
We chose the raffle idea because we want everyone who comes to the prom to have a chance to win an awesome raffle package of gifts. Raffle tickets are only one dollar a piece!
There will be 10 different raffle packages, with each package containing at least four items. There will be a pink bucket by each of the raffle packages, and — if it's a package you'd love to win — you'll simply drop your raffle ticket (with your name on it) into that bucket.

You can either put all your raffle tickets into one bucket to increase your chances or you can spread your tickets around and have a chance to win each package available. Throughout prom night, we'll draw one name out of each bucket and give those 10 raffle packages away.
Below is a sneak preview of a few of the raffle packages we have planned for the Mom Prom. Start thinking about which one you'd like to win, and then buy your raffle tickets online. (Click HERE to pre-order your raffle tickets.) Tickets will also be available at the Mom Prom front desk, but if you pre-order them online, you'll get an extra ticket at no charge. (Buy 11 raffle tickets for 10 dollars.)
Any questions? Click the "post a comment" area below this post or send us an email at mamas@nwaMotherlode.com. See you at the Mom Prom!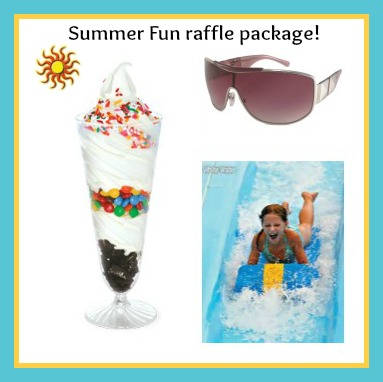 The Summer Fun Package:
Designer sunglasses from Witherspoon Optometry
Tickets to a Natural's game
Tickets to a concert at the Arkansas Music Pavilion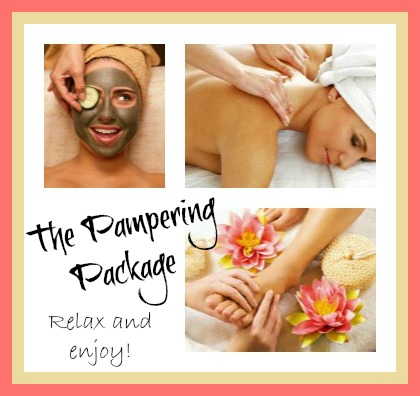 The Pampering Package:
Massage from Spa Botanica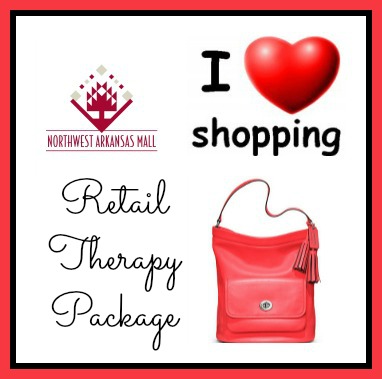 The Retail Therapy Package:
$100 shopping gift card from the Northwest Arkansas Mall
A new purse from Dillard's
Gift item from Kate Austin Jewelry & Gifts
Gift item from RiffRaff gift shop
Gift item from The Mustache gift shop
Special thank you: We couldn't pull off the Mom Prom without the help and support from some amazing mom-friendly companies in Northwest Arkansas. Please help us thank these great businesses by keeping them in mind when you're shopping in Northwest Arkansas.
Collective Bias
Lisa Mac Photography
First Bank
Metro Appliances & More
Lifestyle Dentistry
Hull Dermatology
Northwest Arkansas Mall
Parachuting Penguins
Underwood's Fine Jewelers
James + James
Mercy Hospital
Thirty-One
Aspire Gymnastics Academy
Honda
World Gym
The Mustache
Dillard's
Magic 107.9
KNWA
Arkansas Women Bloggers