Editors' note: Congrats to the Academy of Dance, one of our website sponsors who recently earned a Mom-Approved Award in the "Best Dance Studio" category. Get info on all the studio has to offer in today's featured profile.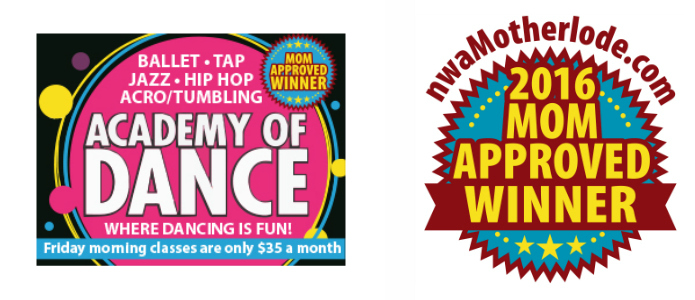 Voted as a 2016 Mom-Approved Award Winner in the
"Best Dance Studio" category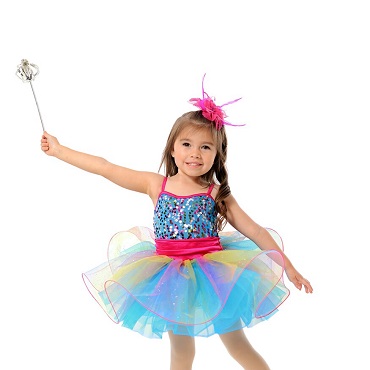 Winner: Academy of Dance
Location: 2921 S. Old Missouri Road (Hwy 265), Suite #4, Springdale
Phone: (479) 966-0579
Studio hours: By appointment
Operating since: 2000. We've been teaching dance in Northwest Arkansas for 16 years.
This dance school is known for: Academy of Dance is a non-competitive dance studio promoting technique, self-expression, self-confidence, performance and FUN! Every student is given equal opportunity to grow and shine in a healthy environment. Local moms appreciate that we use age-appropriate dance costumes and choreography. The dance studio offers a variety of dance classes for ages 18 months and up. Classes include Ballet, Tap, Jazz, Hip Hop and Acro.
Tell us about your special $35/a month special! Friday classes for $35 a month, starting Nov. 4th! Click here to sign up or call the studio for more information.
The $35 per month includes classes every Friday and you can take advantage of the rate through through May. The $35 classes are for 4 different age groups:
Kids who turn 2 between Aug. 2 and Dec 31st of 2016 will meet at  9:30 a.m.
Kids age 2 by Aug. 1st 2016 will meet at 11:30 a.m.
Kids age 3 by Aug. 1st 2016 will meet at 10:00 a.m.
Kids age 4 by Aug. 1 2016 will meet at 10:45 a.m.
Testimonial from a local mom: "Academy of Dance is a wonderful place to dance! My daughter has really enjoyed the fun-loving instructors and looks forward to class every week." ~ Kristen
Congrats to the staff at Academy of Dance!
Click here to visit their website.