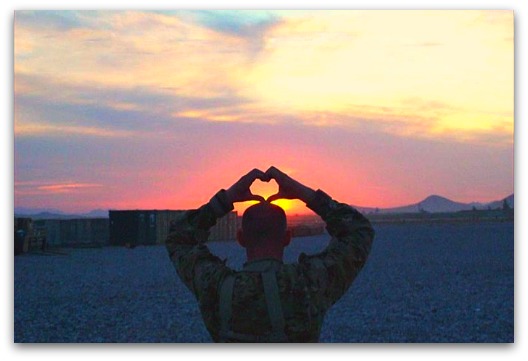 By Jade Stone
Well, I don't know about you but this past year is a big blur.
Looking back, there has been so much that has happened in what feels like such a short period of time.It started off pretty rocky.I'm not sure I'll ever forget talking to Jay at Midnight on New Year's Eve, who at the time, was in Afghanistan and already celebrating the new year. Though celebrate isn't exactly the right word.
Everyone was on heightened alert and had taken cover from the Celebratory Bombings that were anticipated. Apparently the locals thought it would be "fun" to bring the year in with a bang…literally.It was an interesting phone call to say the least.
Skype birth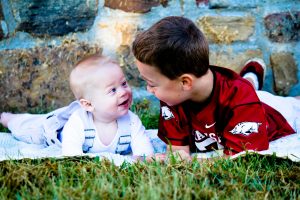 A few months later we welcomed our second child into the world with a little help from Skype.
As hard as it was to not have him there, in all honesty, it didn't seem right to bring Jay home on emergency leave. After all people give birth daily and unless there is a serious complication, for the most part it's not really an emergency.
Furthermore, his mom had been diagnosed with colon cancer last October and the treatments had not been successful. My fear was that he might truly need that emergency leave to get home to see her. And sure enough, his mom's cancer took a turn for the worse a few weeks before his actual return, forcing us to bring him home a smidge early.
As sad as the circumstances were, it was one of the happiest days of my life to see him come down that escalator at the airport. I would have sworn it was the slowest escalator in the entire nation that day.  I just couldn't get to him fast enough.
I also remember the joy I felt watching him as he laid eyes on his new baby boy for the very first time.Though Tucker was about 3 months old, it didn't matter.
Certainly there were unfortunate circumstances that overshadowed the reunion and it would not get better. Jay's Mom would pass away within the next 2 months.I can't imagine how hard it must have been on him.I am so thankful for our friends and family as well as our church. We couldn't have gotten through the deployment without them.They stood tall and held us up when we couldn't stand on our own. I will never be able to thank them enough for loving us and meeting our needs when we needed it most. 
Wrapped in Love
I'm reminded of an annual event that my church puts on called called "Wrapped in Love". Basically, it's a pay it forward event.Every year several people are nominated to receive blessings at this event.  Sometimes it's a simple something to say "You are loved and thank you for what you do everyday", but sometimes it's also "I see you have a need and we want to meet it".
Christ like people in dire circumstances are honored every year with blessings to help them face whatever challenges they are up against.These are typically people who do so much for everyone else but themselves. Many times it's but sometimes it is really big stuff.
Last night there was a young single mom who worked 3 jobs trying to take care of her kids and continued give of herself to others. Someone found out she was struggling and paid for her utilities for the winter as well as bought presents for the kids and gave her a Walmart gift card for a few hundred dollars.
It was the type of thing that she needed and as a church, I believe God guided the women's ministry to help meet her needs. In addition, everyone in attendance is given a gift but it has to be given away to someone who needs it. It might be simply to lift their spirits or it might fulfill an actual need but in any case, the gifts are to be given away.
This event started 4 years ago with 80 attendees and has grown to more than 300 this year.
Can you imagine, 300 gifts to be given away whenever the spirit arises, whether its tomorrow or Easter? That's 300 random people to receive a blessing who will not see it coming and who will likely pay it forward in the future.
Receiving Blessings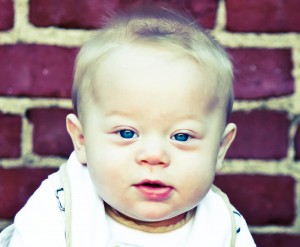 Last year, my husband and I were honored to have been recognized for the situation we were in and given a little extra strength and comfort in knowing we weren't on this journey alone. I was given a movie card for myself and my oldest, as well as a manicure and pedicure.At the time, it was beginning to get difficult to see my feet so it couldn't have come at a better time!
This year, we were recognized again for Jason's return and the birth of our new son. I know that I may appear strong and all put together but it's only because of my support system that I can do that.
So this year, we want to pay it forward. We want to find a random family with a need of some sort that we can help fill.Maybe we can nominate them to receive a blessing next year or maybe it's something that we can do ourselves.
All I know is that my family wouldn't be doing so well today without the random acts of kindness that kept us going.We just want to return the favor by passing it on.  Can you imagine what kind of world we would live in if people were more concerned with paying it forward instead of paying it back?
Giving Blessings
If you know someone who you think could really use a hand, please send me their story.We can't change the world but we can change one life at a time.  Have a wonderful holiday and be sure to hug your loved ones and be thankful for them.
Please keep our service men and women in your prayers as well.  Many may have a very cold and lonely Christmas due to a deployment scenario and it helps so much for them to know they are thought of, prayed for and loved.
Merry Christmas!

If you'd like to send a note to Jade, contact her at akajadestone{at}yahoo{dot}com