By Jade Stone
As many of you may already know, we're preparing for my husband to deploy again in the very near future. As a result, I've had many friends tell me they would love to send Jay care packages but have no idea where to begin. So, here's a little insight into the world of care packages.
First, and most importantly–no liquids! The post office does not permit the transportation of liquids of any kind via the mail. Not only can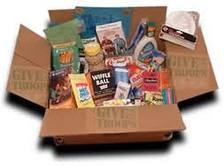 something leaking just plain make a mess but liquids can pose serious threats in terms of explosives and flammables.
Every soldier is a little different, so find out what the soldier's favorite goodies are. Jason always like canned oranges and an occasional can of Spam…yes, you read correctly–Spam. It's not that we eat spam at home. I think it just reminded him of his childhood and therefore found it a bit of a comfort. Be careful sending chocolate in the summer months of Iraq, which for us would be May through September. Always put it in a freezer bag so if it does soften up some, the mess can be contained.
Hard candies went over well as did salty snacks and breakfast/granola bars. They are quick and easy to pack and take anywhere for just about any length of time. Trail mix works great for the combination of protein and carbohydrates it provides, but watch out for the kind with chocolate candies in them. Most soldiers have plentiful access to bottled water so drink mix packets are ideal for stuffing into side pockets of their uniform pants. You can never go wrong with gum and mints, even canned goods like fruits but be sure to send peel tops unless you remember to also send a can opener!
Peanut butter and jelly in plastic containers along with crackers are a nice treat that soldiers can keep in their hooches (tin trailer/living quarters). Some soldiers may have access to small microwaves and mini-refrigerators so that can help in terms of what they can and cannot store.  A good rule of thumb is to imagine you are going on a 2-week long hike in the mountains without access to a full kitchen. Send the kinds of things you'd want to eat while you were on the hike.
The next key point is to remember there are a few essentials that, no matter what their food preference is, most all soldiers want and need. Those things are baby wipes, basic medicines and first-aid kits. Band-Aids and ibuprofen, along with a little Nyquil to help with a common cold can be such a huge help when you aren't there to take care of them!
When making care packages, a little creativity can go a long way. Hang on to semi-rigid containers like the kind peanuts come in. They are great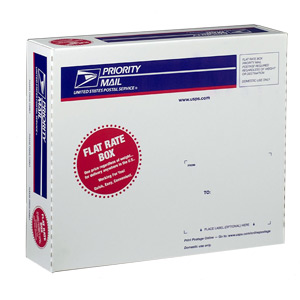 for packing a number of things in and also give the soldiers something to store small items in as well. Remember, if you're using a flat rate box (which is the only way to go) it makes no difference how much something weighs so be sure to fill every nook and cranny with something!  Besides, this makes it possible for your soldier to share with his or her buddies who may not be receiving care packages at all.
And finally, make it personal. While snacks and goodies are always a nice treat there's nothing better than a handwritten note or item that is symbolic for the soldier. For example, in the first package I sent to Jay, I included a bottle of vitamins with a note that said: 'There are enough of these to last the entire deployment. Take one every day so that as the bottle empties, you will be able to see for yourself that you will be home and healthy when they're gone." I thought it was cheesy, too, but as it turns out, this was one of the things he liked best!
No matter what you choose to send, be it letters, snacks, music or whatever, it will no doubt bring a smile to a soldier's face and make the harsh reality of the situation seem at least tolerable. After all,

it's really just about letting our soldiers know we love them and care about them!  Happy packing!
Jade welcomes your comments here as well as any suggestions you may have for her future posts. You may also e-mail her at akajadestone@yahoo.com. To read previous Military Mama posts, CLICK HERE.