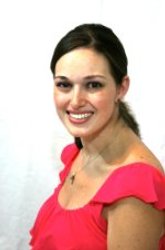 We're going to miss Ask Amy, but she is taking a break from writing so she can pursue other adventures in motherhood. She did a fabulous job of scouting out the coolest products and sharing bits of the latest Beauty Buzz. Now we've found a local mom who's on the cosmetics case.
Our new make-up queen is Andrea Douglas (see her first answer to a reader's question about too-light lips at the bottom). Feel free to e-mail Andi your beauty-related questions via mamas@nwaMotherlode.com.
We asked Andi to write a little bit about how she ended up in Northwest Arkansas and how her love affair with make-up began. From Andi:
When I married my husband, a native Arkansan, we relocated from fast-paced Dallas to NWA for a new career. About 5 minutes later, I was pregnant and alone in a town that only had one mall (who can imagine?) and no family within 5 hours.
At the time, I thought that having a baby when I felt so overwhelmed by change was going to be impossible to manage, but my son, Brandon, turned out to be my saving grace. Through him, I was able to meet a generous, welcoming, and diverse group of moms that were happy to give me tips on the local hot spots for kids and shopping and shopping for kids! Five years later, I just welcomed baby girl Lexi into my family and have rediscovered the joy of shopping (boys just aren't as much fun to shop for) and the need for great make-up to hide the fact that I have not slept more that 2 hours at a time in the last 2 months!
Growing up as the youngest of 3 girls I watched my older sisters go through all of the latest beauty crazes, from mood lipstick to body glitter, and learned from their mistakes to develop my own sense of style. Somewhere along the line, I became the "beauty guru" of my family and the designated shopping partner on any trips to the make-up counter.
Now that I am a SAHM of two, I am always in search of a fast and flawless make-up routine on a budget and can't wait to share my discoveries with other local moms.  What I don't already know, I look forward to finding out as I research the latest trends and beauty hot spots around town.
Find out how I'm managing my new role as a mom of 2 by visiting my blog Baby on the Hip www.babyonthehip.wordpress.com
Here's Andi's first question:
Dear Andi,
My lips have almost no natural color, so I feel like I need a lip stain. Do you know of one that's not too sticky and won't dry out my lips but gives long-lasting color?
Dear Light-Lipped,

Laura Mercier Lip Stain ($20 at Sephora) goes on creamy like a lipstick but the color lasts all day, even after several applications of chapstick (a must for me during allergy season).  The best part, it comes in a small tub so you can get samples and try the color for a couple of days before committing. Just make sure to use a lip liner to avoid bleeding outside of your natural lip shape.
To read earlier installments of Beauty Buzz, click HERE! Look for "Ask Andi" posts every other Tuesday.