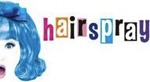 Have you ever been bitten by the acting bug? Well, this might be your show! Rogers Little Theater will host auditions for Hairspray on January 2-3, at 7 p.m.
The theater is at 116 South 2nd Street. Performances will be February 10-13, 16-19, 23-26, 2012—all at the Victory Theater in historic downtown Rogers.
Production director Ed McClure said he was excited RLT would be one of  the first community theaters in Northwest Arkansas to present Hairspray, which has delighted audiences by sweeping them away to 1960's Baltimore, where the 50's are out—and change is in the air.
Loveable plus-size heroine, Tracy Turnblad, has a passion for dancing, and wins a spot on the local TV dance program, "The Corny Collins Show." Overnight she finds herself transformed from outsider to teen celebrity.
For more information on auditions, CLICK HERE to visit the website to see available roles or contact director McClure at 479.903.6546 or email at enm@mcrmt.com.
For the past 26 years, Rogers Little Theater has focused on bringing high quality community theater to Northwest Arkansas. Housed at the historic Victory Theater in downtown Rogers, RLT produces a wide variety of plays, musicals and special events each year, and over 15,000 audience members attended RLT productions in the past two seasons.
Break a leg!