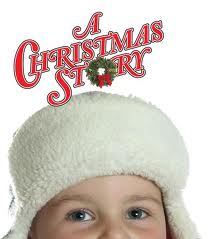 Remember Ralphie from the Christmas Story? The little boy who so desperately wanted that Red Ryder BB gun for Christmas? And remember the fishnet stocking leg lamp Ralphie's father falls in love with? The movie is a holiday classic and soon it will come to life on the stage at Rogers Little Theater.
Rogers Little Theater is holding auditions next week for the part of Ralphie plus six other male and female roles in the production. Auditions will be held at 7 p.m. on Monday and Tuesday, September 26th and 27th, at Rogers Little Theater in Downtown Rogers. The director is looking for kids in the age range of 8 to 12, and there is one role (Ralphie's little brother) which is perfect for a kid in the range of 4 to 8.
You can see the scripts before the audition by having one emailed to you. Send your request to manager@rogerslittletheater.org. Or you can check out a script from the box office. Click here to get more info on auditioning for roles at the Rogers Little Theater.
Our good friend Kevin Lancaster is the manager of Rogers Little Theater and is also serving as narrator for this show. Kevin and his fellow actors at RLT always put on an incredible show, so be sure to check this one out. Show performances will take place on December 2-4 and December 8-11. Call the Rogers Little Theater box office at 479-631-8988 for ticket info.