Kaylin Gilkey blogs about healthy living — which includes healthy eating — at Enticing Healthy Eating and is working toward a holistic health coaching certificate.
She loves to take recipes and healthy them up. Thus, these dark chocolate AVOCADO truffles.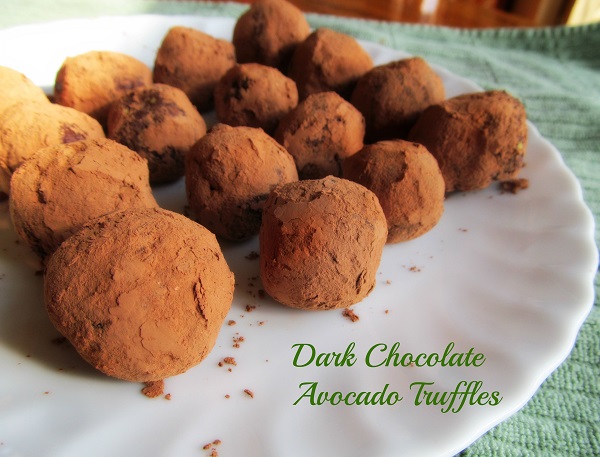 Want to try them out? Here's the recipe and directions:
Dark Chocolate Avocado Truffles
Makes 16-20 truffles
Ingredients:
1 1/2 small, ripe avocados
5 oz. dark chocolate
1 heaping Tbsp. Splenda brown sugar blend (or 2 Tbsp. brown sugar)
1/4 tsp. vanilla extract
1/8 tsp. salt
3 Tbsp. unsweetened cocoa powder (separated)
Directions: 
Slice avocado in half, pit the avocado, then get all of the flesh out into a medium sized bowl. Using a fork, mash the avocado until lump-free.
For the dark chocolate, try to find baking bars or dark chocolate bars rather than dark chocolate chips if you can. I used Ghirardelli Dark Chocolate bars.  Melt the chocolate in microwave safe bowl.  Add the melted chocolate, brown sugar, vanilla, salt, and about 1 1/2 Tbsp. of the cocoa powder to bowl of mashed avocado.  Stir well to combine.
Place the mixture in the bowl into the fridge and let set for at 40 minutes. Use a small ice cream scoop or a small tablespoon to scoop about tablespoon-sized truffle balls. Roll the truffles around in your hands, then roll them in the remaining 1 1/2 Tbsp. cocoa powder. Place all truffles back in the fridge to fully set for a bit longer. Yes, I know it's hard to wait, but it'll be worth it! Then pop one in your mouth. Smile and enjoy your healthy treat.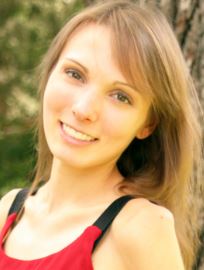 Kaylin Gilkey blogs at Enticing Healthy Eating and is very passionate about food, nutrition and health. She can't wait to help others reach their health goals. She works at Back in Emotion Chiropractic and Wellness Clinic in Bentonville. She'll start soon teaching nutrition workshops and classes at at the Artist Retreat Center in Bella Vista and at Back in Emotion. CLICK HERE to visit her business Facebook page, which is Kaylin's Keys to Health.