I don't know about you, but January's weather always makes me hungry for warm comfort food. Even though I'm not a huge meatball lover, when I saw this photo of Meatball Baked Ziti on the Damn Delicious website, I fell in love. I've gotta have it. All this cheesy goodness is mesmerizing.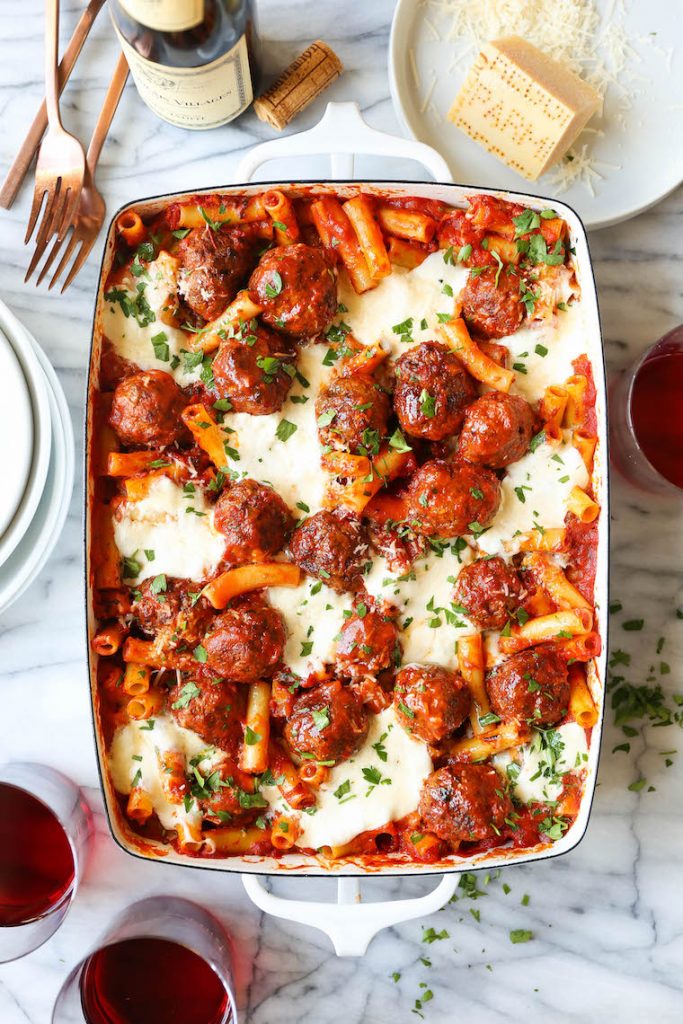 I also like that this recipe looks like an absolute winner for picky kids (or spouses), too. Who doesn't like cheese and pasta and a yummy meatball?
The recipe's author also says you can use prepared meatballs from the grocery store in order to put the recipe together a little quicker.
If you try this recipe, be sure to scroll down to the end and read the comments posted by people who have tried it. I always find additional tips in the comments. I've tried several of the recipes from the Damn Delicious website, and most of them have earned a spot in our regular dinner rotation. I'm hoping this one will, too.
Here's the ingredient list:
1 pound ziti pasta
3/4 pound ground beef
3/4 pound ground pork
1/3 cup Panko
2 large egg yolks
3 cloves garlic, minced
1/2 teaspoon dried basil
1/2 teaspoon dried oregano
Kosher salt and freshly ground black pepper, to taste
1 tablespoon olive oil
1/3 cup dry red wine
1 (32-ounce) jar marinara sauce
3 tablespoons chopped fresh basil
3 tablespoons chopped fresh parsley leaves
8 ounces burrata cheese, torn into large pieces
For directions on how to put it all together, click HERE to visit the Damn Delicious website and read the rest or get a free printer-friendly copy of the recipe.