Eating Innately is a great food blog written by local mom and chiropractor Dr. Mandy Warren. She focuses on healthy ingredients and often uses videos to help her readers with recipes.
Two of her favorite desserts are (healthy) Vanilla Ice Cream and Mini Chocolate Chip Cookies. She also recommends her Fruit Dip for summer get-togethers.
Enjoy!
Homemade Vanilla Ice Cream
"You've gotten love some ice cream especially in the summertime when it's nice and toasty outside. Ice cream makes me happy. And my ice cream maker makes me real happy. If you don't have an ice cream maker ask for one for your birthday. It is such a treat and I <3 mine! It is so stinkin' easy to whip this up, pour it in the ice cream maker and take a walk (this will make you feel better before you eat 2 bowls) and when you come home, voila! It's ready!"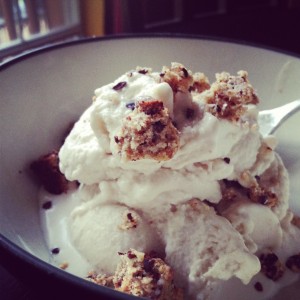 2 cans coconut milk (Native Forest brand is BPA free)
1 1/2 C almond milk
1 tbsp vanilla
6 dates, pitted
Directions: Blend all ingredients in the vitamix and then pour into your ice cream maker. It takes my Cuisinart about 25 minutes or so for some nice soft serve. I topped mine with crumbled mini chocolate chip cookies (See recipe below). Yum!
Mini Chocolate Chip Cookies
"I have made these 3 times in the past 3 days, and I have to confess, I've only shared a few…um, ya, they are kinda addictive! I used chocolate chips once and cacao chips the other times. I like them both ways."
2 C almond flour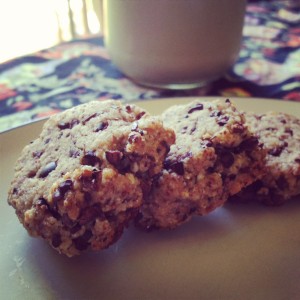 1/2 C coconut flakes
1/2 tsp baking soda
pinch of salt
1/4 C coconut oil, liquified
2 tbsp honey
1 tbsp vanilla
1/3 C cacao nibs or chocolate chips
Directions: In a food processor mix almond flour, coconut flakes, salt, and baking soda. Add coconut oil, honey and vanilla and mix again until it forms a dough ball. Remove the blade and add the cacao nibs. Spoon tbsp size balls onto a cookie sheet lined with parchment paper. Bake at 350 for 7 minutes. Try not to eat them all in one sitting. Yum!
Fruit Dip
"I'm still loving my strawberries so of course I use them to dip in this delicious dip, but you can use whatever strikes your fancy This is easy peasy to make and will be a nice after dinner treat. It also makes a nice dish to take to a potluck with some fresh fruit. I hope you love it!"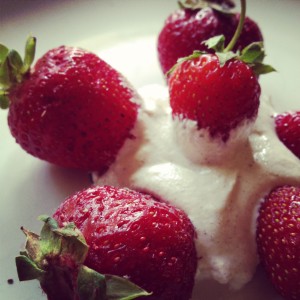 1 1/2 C cashews (soak for a couple of hours)
1/2 C water
3 tbsp coconut oil
2 tbsp maple syrup
1 tbsp vanilla
pinch of salt
Directions: Place all ingredients into the vitamix and blend on high until smooth. Refrigerate for a couple hours to firm it up. Mmm mmm good!
About Dr. Mandy: I love love LOVE to be in the kitchen experimenting with healthy recipes and as luck would have it Denny loves to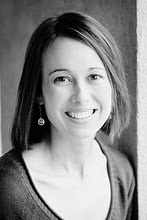 eat. He is the world's best critic because so far everything on this blog has gotten an A+++! I wanted to have a way to share this information with as many people as possible because we are so bombarded with canned, packaged, enriched, genetically modified, sugar infested, trans fat…(and the list goes on) recipes. These recipes are ALL 100 percent healthy and good for you. I use REAL ingredients! We were designed to eat fruits and veggies, nuts and seeds, and wild game, free-range, grass fed and finished meat. So here are some DELICIOUS ideas to make that innate diet come to life. I want to support you as much as possible so please email me if you have questions about anything on this site. With Love in the Kitchen, Dr. Mandy