Ya'll things are really busy here at nwaMotherlode.
Crazy busy.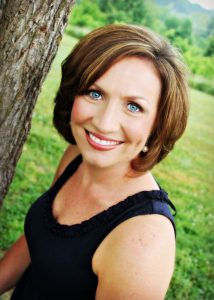 We love to bring you the most awesome giveaways, mom news, recipes and much, much more. Mostly, we want the website to be a fun place to visit. In fact, our No. 1 priority and allegiance is to the community of moms who hang out with us here at Motherlode.
But we also have advertisers on our website (you know, those cute little ads you see on the right over there? Don't forget to tell those business owners you saw their ad here!). Well, we looked up recently and realized we were so busy with the editorial side of things that we needed some help taking care of the advertisers.
Which leads us to this exciting announcement: We've added a brand new Director of Sales to join the Motherlode team! Welcome, Angela Hopkins!
Angela is a native Arkansan and a University of Arkansas grad. She's lived in NWA for over 16 years and has been an avid Motherlode reader since the beginning (nearly five years ago, can you believe it?). She's a blogger, mom of two and has lots of sales experience. We're confident she'll be able to take care of the local businesses who are interested in advertising on Motherlode.
Angela's sales experience has mostly been in the finance world and she jokes that she was once a used car salesman 🙂
Angela, who leads a weekly Bible study for moms and serves as President of the Board of Child Development at her church, is also an organizational genius.
Our new sales queen is a huge networker and loves organizing events (which is great because we have a doozy of a par-tay coming up soon that we'll tell you about SOON).
Angela says, "I love traveling, Zumba, theater, spending time with friends for a night out or just being home with my husband and boys!"
Angela has already hit the ground running and is reaching out to businesses that we believe NWA moms would love to know more about. If you know of a business – or own a business — that would be a great fit for Motherlode, give Angela a shout and she can share our ad rates and see how she can help promote the company best. Her email is angela@nwamotherlode.com.
Help us welcome Angela, mamas!