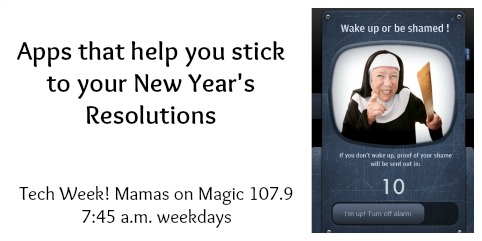 So how are you REALLY doing with those New Year's Resolutions? We're 10 days into January.
Confession time: Yesterday the mamas ate a big bowl of spinach dip at Marketplace Grill, ate lots of  "bite-sized" candy bars during multiple presentations to students at the U of A and then did NOT work out.
Since it's Tech Week in our Mamas on Magic segments right now, we talked about some of the best apps we've found to help you — and us — keep those resolutions. Some are a little more hard-core than others. For example, the app GymPact will actually deduct money from your checking account if you miss a workout. True story.
Click the blue bar below to hear today's segment and to hear about more apps we like: