By Shannon Magsam, married 10 years to the same sweet guy
Lingerie? Check. Presents centered around his '10 favorite things'? Check. The I'm-so-ready-for-a-weekend-alone-with-my-husband good mood? Check.
I thought I had everything I needed for our 10th anniversary weekend until I started getting ready for dinner that first night. Extra clothes? Uncheck. Darnit! I almost got bent out of shape, but then I realized that A) The Mt. Magazine Lodge restaurant isn't black-tie only or anything, and B) The lack of choices just fit right in with the simplicity theme of our weekend plans.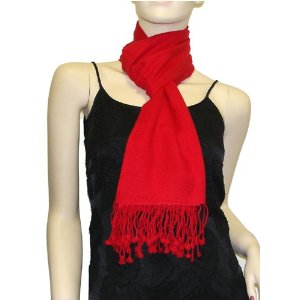 So I just threw on some red lipstick and a red scarf for "pretty" and called it good. And it was.
We had so much fun. Not in the on-our-honeymoon-in-the-Bahamas way, or the viva-Las-Vegas way, but in a holding-hands-while-taking-long-walks, eat-chocolate-in-the-bed-together-while-watching-movies getting reconnected kind of way.
We both love to read and it was simply decadent to snuggle up next to each other in comfy chairs overlooking Blue Mountain Lake while indulging our inner bookworms. My pick was non-fiction essays and his was a book on chivalry that I'd given him as one of his '10 favorite things'.  (Here's an aerial view of the lodge and cabins from the Mt. Magazine website. Gorgeous.)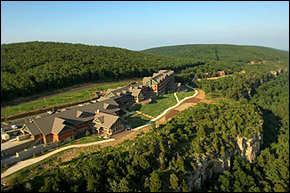 Speaking of his '10 Favorite Things' — in honor of our 10th anniversary, of course — I highly recommend trying it for your next big-number anniversary. It was super fun going around town picking out the presents. I doled out the goodies all weekend. They ranged from small things like his favorite candy to a nice new backpack for weekend trips.
Since he's a lover of words, too, I also wrote him a letter sharing my "Top 10 favorite things about you".
On Saturday we broke from our romantic mountain pursuits to drive into Paris, the little town about 20 miles from Mt. Magazine. Now we can forever tell each other in corny voices, "We'll always have Paris."
Getting back to reality after our 10th anniversary weekend has proved difficult. I still like to close my eyes and imagine we're back on the "island in the sky". Time on a mountaintop can help any marriage weather those potential "valleys".

Shannon Magsam is mom to 8-year-old Ladybug, married to Ladybug's aforementioned awesome dad, John, and co-creator of nwaMotherlode.com. To read previously published installments of Life With Ladybug, click here. Leave a comment if the mood strikes.