By Shannon Magsam
So I mentioned recently that we've become chicken farmers.
Yep [chews tobacco, spits].
We have three little hens: one black, one red and one speckled. They're only a few months old, so don't start asking for any free eggs yet. It shouldn't be long, though.
Ladybug has been wishing for chickens for at least two years. That's apparently how long it takes to wear us down. So for her birthday (and with some help from Christmas gift cards), we bought a fancy coop kit and Ladybug and her dad built it in the backyard. It took them all day and John's back was destroyed by the end of it, but it was awesome. A sight to behold. See?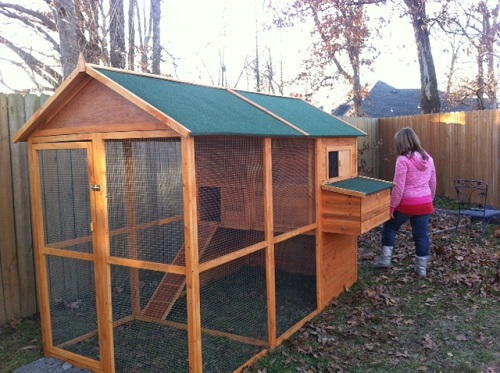 On the first day of March, my mother gathered some fertilized eggs (when you live in the country, you have sources for this sort of thing) and put them in the incubator. Twenty-one days later, while Ladybug was visiting my parents, the baby chicks hatched. Only one didn't make it. The rest started growing like weeds.
This is what they looked like at Easter (the blue one belongs to my niece, Avery, and lives at Mimi's house):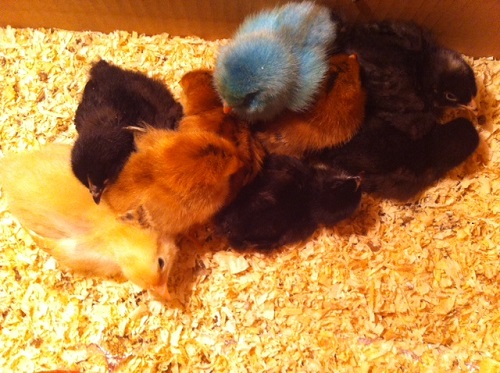 We let them get a little bigger then brought them home on Mother's Day weekend. Dot, Tessa and Shawnna are very happy with their new digs and this is what they look like now, a few weeks later: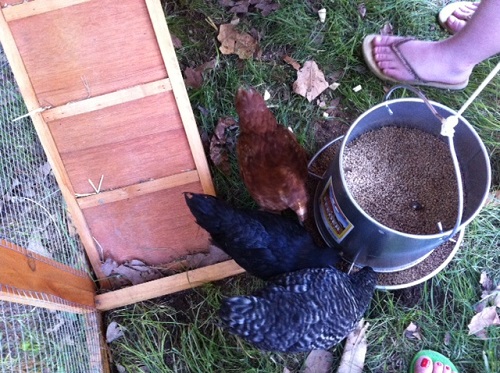 They are spoiled rotten. They especially like to eat apples.
Life with chickens is kind of fun, except I worry about them. I mean, who doesn't like chicken? To eat. We close them up in their little top bunk at night and let them out in the little fenced yard during the day. I check on them often to make sure nothing has slithered in — or reached through the chicken wire — to hurt them.
The cats love bird watching.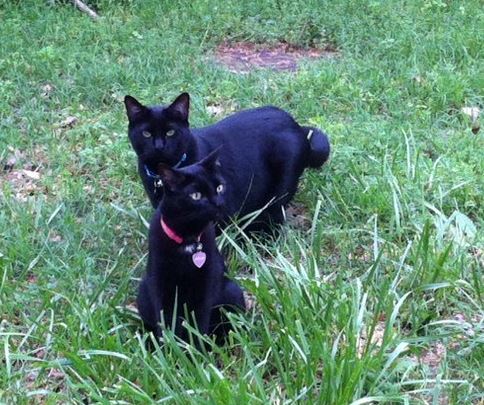 It's like Green Acres around here.
[Spits]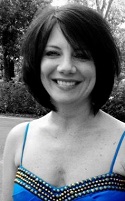 Shannon Magsam is mom to 11-year-old animal lover Ladybug, married to Ladybug's dad, John, and co-founder of nwaMotherlode.com. To read previously published installments of Life With Ladybug, click here.