By Shannon Magsam
Do you ever get to the end of summer and realize you never did all that stuff you planned to do? The stuff you wanted to do? And then do you try to cram it all in to the last few weeks before school starts again? Camp! Swim! Take a road trip to Kansas City!
I do.
That's why this year we came up with a summer bucket list. And the list is actually written on wooden clothes pins and attached to a small silver bucket. See?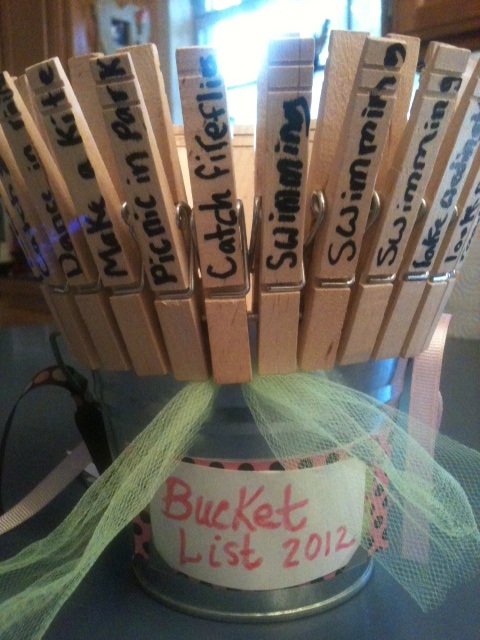 This idea was a mashup from the outside of a Chick-fil-A kid's meal bag and an article in Better Homes and Gardens. My husband and I were at Meiji having sushi and Ladybug was eating her Chick-fil-A. We normally don't do that – especially now that she's 10 – but she didn't want sushi. To her credit, she tried it, though.
Anyway, we were reading the back of her Chick-fil-A bag and saw the idea for using clothes pins to write the things you want to do in the summer. You clip them around a jar or container and toss them inside after you've done what's on the clothes pin.
Later that night I was reading my new Better Homes and Gardens and there was an article about deciding on a summer bucket list. Ladybug and I just combined the concepts.
I let her write on all the clothes pins. She wrote some activities several times like swimming and camping. There are also plans for a spa day (meaning we make homemade scrubs, soak our feet, paint each others' fingernails, etc); taking a road trip in a rented RV (I had to say I didn't think that one would happen); plant berry bushes at my parents' farm; sleepovers with best friends; ice cream; plant a "family tree"; catch butterflies; catch fireflies; picnic in the park; dance in the rain; and make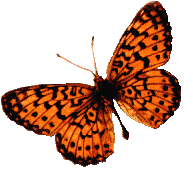 a kite.
Sounds like a pretty good summer to me.
I'll have to weave some work in there, but I bet we can do most of those activities over the course of the next few months. Mostly, I want to be intentional about how we spend our days. Even if the only intention that day is catching butterflies.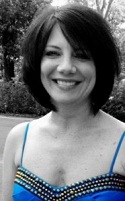 Shannon Magsam is mom to 10-year-old Ladybug, married to Ladybug's dad, John, and co-creator of nwaMotherlode.com. To read previously published installments of Life With Ladybug, click here.