By Shannon Magsam
I have never created a summer schedule before. Schedules kinda make my left eye twitch. The fact that I hate routine is a joke amongst me and my friends (Dawn? Cara? Gwen?) But I guess this is my year to grow up because I'm getting organized! Making schedules! Using coupons! Bleh.
Anyway, my daughter was less than thrilled about the idea of a structured summer. In particular, she was averse to the education component I worked into the schedule.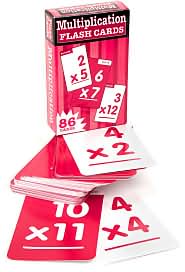 Me: Since you're going to be home with mom every day this summer and not doing any summer camps, we're going to have a schedule!
Darling Daughter: WHAT?!
Me: Yes, we'll have to do reading and math, but it will be fun! (Spoken with an unconvincing amount of excitement).
DD: …
Me: But we'll also do lots of the stuff you love, of course, like swimming at the aquatic center, having your best friends over, and … horse lessons!
DD: YAY, horse lessons!
Me: Yes, but you're going to have to do the math and reading stuff, really cooperate with mom so I won't have to hire a tutor. Because if I have to hire a tutor I can't pay for that and horse lessons.
DD: ?
Me: We're going to have such a fun summer!
DD: GAHHHHHHHH [Envision storm cloud over head]
She's not the only one who's worried. She normally goes twice a week to a summer program while she's out of school. My work load doesn't change just because the calendar flips over to the month of June. This is going to be one interesting balancing trick!
So, that's why we have to be a little more organized — to fit it all in. I told her there would be multiplication flash cards, spelling tests and worksheets to do in between all the fun stuff. Just a few days a week to keep her on task (we have to keep reading, especially, because she's been doing so well with it right now! And that hasn't always been the case.)
Yes, sue me, but  4th grade is looming and I don't want her to "regress" during the summer. Although she's done really well in math, she doesn't have those times tables memorized yet. I know learning them (rather than "counting up" – 12, 24, 36, so on) will make next year go much smoother.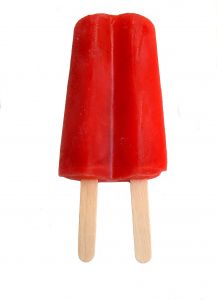 So this year I decided she's old enough to stay home with me and understand that I'll have to do some work. I'll work some, we'll play some, she'll play by herself some, we'll have friends over some, she'll go to her friends' houses some (please?). I'm looking forward to spending more time with her and doing our favorite summer things. And I feel blessed that I can do that and still earn a paycheck. I know some moms don't have the choice to do their jobs from home. I apologize if this post makes you want to $!#@!-slap me.
I'll just have to drag out the old, "I'm working from home today" if things get loud while I'm on a work call. Or hand her a popsicle, which soothes the savage beast.
So, to sum: I want to be mindful this summer. I know we'll need some kind of order or the days will all run together with me on the computer and my daughter in front of the tv eating Oreos. Can't happen.
So, woot! Only 10 more days to summer.
I've got to get the calendar finalized by next week, with a little room for flexibility. Because this mama may be growing up, but she still values a little spur-of-the-moment.
And one more thing I'll need to remember: Don't worry about being the ultimate cruise director. We all want our kids to have a great summer, but getting bored might be the best thing for DD.
Boredom often results in creativity.
I think I'll be saying that a lot the next nine (10?) weeks. And dangling horse lessons.

Shannon Magsam is mom to 9-year-old Ladybug, married to Ladybug's dad, John, and co-creator of nwaMotherlode.com. To read previously published installments of Life With Ladybug, click here. Leave a comment! Will you have a schedule or just go with the flow