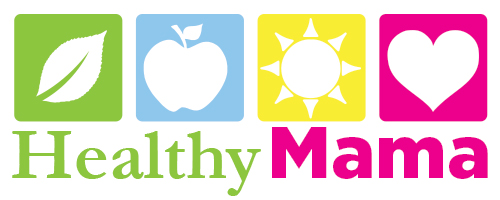 By Dr. Matthew Steed, Mercy physician and father of two
Little girls often play with baby dolls and dream of the day when they'll have a baby of their own, so why after years of waiting are new moms suddenly sad once their new bundle of joy has arrived?
Our first child (Glyn) was the perfect baby. Feedings were effortless, sleep schedule a breeze…a perfect baby that traveled well and slept through anything. As delivery of our second child neared, Kim confidently planned to take 10 hours of grad-school courses, work full time, raise a two year old and put up with me. Every newborn is different and after 27 diarrhea stools in 24 hours, two breasts that were convinced they were on FMLA, and two unhappy babies, the "baby blues" had arrived.
Here's a photo of our family shortly after the birth of our daughter, Araceli, in 2011. See that dark Oreo dust on our 2-year-old son's mouth? We had to give him a cookie before he agreed to have his picture made with his new baby sister. 🙂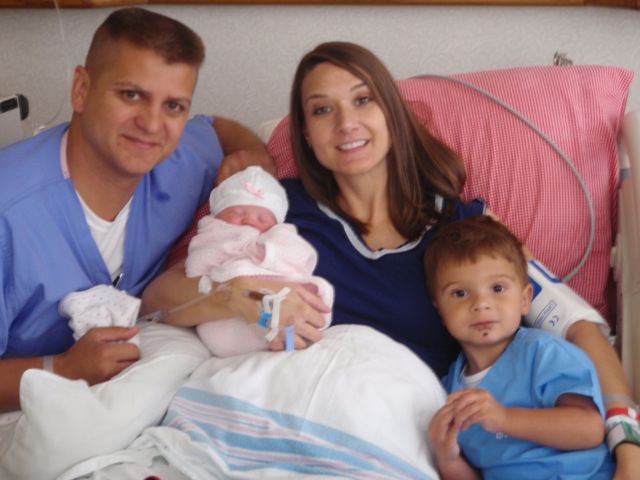 Postpartum blues or "baby blues," postpartum depression, postpartum psychosis and postpartum exacerbation of bipolar disorder are all included in the spectrum of postpartum mood disorders. Patients are often reluctant to discuss their symptoms and feel ashamed and alone. Suffering from excessive agitation, hopelessness, decreased interest and energy can become unbearable. They are upset that one of life's high points is so un-enjoyable and feel helpless to change it. These disorders are very common, have many treatment options and when appropriately managed marriages, babies and new moms can be saved.
Postpartum blues are typically brief, lasting around a week, and resolve without treatment. It affects about 50-70% of new moms. Soon after delivery, a mother will realize she brought home more than a newborn. She might be crying and excessively angry over mundane things and then suddenly calm, cool and ready for newborn pictures only seconds later. She is happy to finally have her baby, but cries constantly when alone. She needs "a good night's sleep" but wants to breast feed every two hours and be up to "watch the baby" all night. No matter how hard she tries, getting enough done is impossible and she feels lost, isolated and alone.
Postpartum depression has a gradual onset in the first 3 months after delivery and affects approximately 12-16% of new mothers. Symptoms are present most of the day, last more than two weeks, are similar to postpartum blues but are more severe.
Many women have thoughts of death and dying, physical discomfort, overwhelming guilt, decreased appetite and concentration. Many are unable to care for themselves or their newborn. The shame and fear of having their infants taken from them causes more isolation and worsening depression.
Screening early and often during prenatal and postpartum care, identifying those at risk and a good support group are critical for successful treatment. One quarter of women with a history of depression, 50% of those with history of postpartum depression and 68% of women that suddenly stop antidepressants after becoming pregnant will have a reoccurrence during or after pregnancy. Early family support, group discussion, frequent follow-up, medication and sometimes psychiatric consultation are all used to help a new mother through these troubled times.
So why do postpartum mood disorders happen? There's not a simple answer. In our situation, we made the mistake of over planning and not allowing enough time for our two children and each other. Kim's baby blues resolved without treatment, but many are not so lucky. If your spouse, family member or prenatal care provider has not clued in to your condition, please reach out again. Don't be embarrassed to ask and never put off getting the help you and your baby deserve.
As always, healthy babies and happy moms make the world go around.
Dr. Steed's number one passion is to care for the pregnancy and birthing needs of women. You may call him at the Mercy clinic at 479-338-5555 to begin your prenatal care and let him help you enjoy your pregnancy journey. His office is located in the Mercy Physician's Plaza just off Interstate 540 in Rogers.

NWAMotherlode.com does not provide medical advice, diagnosis or treatment. This content is for informational purposes only and isn't a substitute for professional medical advice. Always talk to your doctor if you have questions about a medical condition. Don't delay getting professional medical advice because of something you read online. This website doesn't necessarily recommend or endorse any specific tests, doctors, products, procedures or opinions discussed on the site.