When news of the Haiti earthquake spread, doctors from around the world — including some of our own doctors from Northwest Arkansas — began preparing to go help the wounded. Two of those doctors are with Mercy Health System of Northwest Arkansas and are names you'll recognize who may have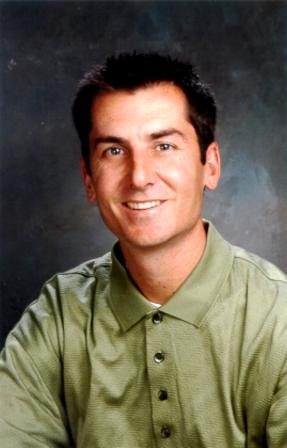 even treated you or your kids in the past: Dr. Adam Maass, an endocrinologist, and Dr. Lance Faddis, who specializes in pediatric internal medicine.
We asked Dr. Maass to answer some of our questions about what he experienced while working in Haiti earlier this month.
What group helped arrange your trip to Haiti? How long was your stay?
We went with a group called Thirst No More. It's headed by a former Springdale resident, Craig Miller,  who is now involved with disaster relief. The First Baptist Church of Rogers coordinated with Craig to arrange the trip. We left on January 28th and returned on February 2nd.
What was the first thing you did after arriving in Haiti?
We quickly set up our tents at the UN compound where we were to stay. We then left for two sites which had not received any medical attention, where we planned to work.  First, we went to a local church that was next to a tent community of more than 5,000 people and assessed the situation. We then went to a river community of many thousands and provided some urgent treatment for leg fractures and wounds.
Did the national news coverage of the earthquake prepare you for what you saw in person once you arrived? Please describe the scene.
I think it did somewhat. However, it could not convey the breadth of the destruction because it was everywhere. Nor could it describe the tremendous stench in the air of human waste, garbage, and decomposing bodies that permeates the air in Port-au-prince. It also could not prepare us for both the desperation and needs for these beautiful people.
What were the most typical types of injuries you saw while you were there?
We saw many fractures, sprains, wounds from fallen cinder blocks, dehydration, malnutrition, post-traumatic stress, anxiety, insomnia, hypertension, venereal disease, and respiratory infections.
What types of treatments are most of the earthquake victims receiving now?
They're getting antibiotic therapy for wounds as well as casts and splints for month-old fractures that have not been seen by a doctor.  Some are also receiving asthma medications for respiratory problems from all the dust and debris that continues to permeate the air.
Did you have to take equipment and supplies with you, since most of the hospitals there were damaged or destroyed?
We had casting and splint supplies. We also had oral, intravenous, and intramuscular antibiotics. We had IV solutions and kits for severe dehydration and illness. We had lots of dressings and bandages for wound care. For babies, we had vitamins and formula.
What was the emotional condition of most of your patients there?
There was fear, sadness, anxiety, and despair inwardly, but they could also laugh and smile, especially the children. The people were amazingly thankful and appreciative of the aid.
How are mothers of small children coping in the aftermath of the earthquake?
The mothers are amazing. They are truly lovely and care deeply for their children. They are concerned about their future and always make sure, as best they can, that their physical needs are met daily.
What do the people of Haiti need most right now?
The people need continued support and aid. I would highly recommend supporting ThirstNoMore.org. This is the organization that we went with to Haiti.  They are very diligent with their resources and all is being completely directed to bring relief. There is no bureaucracy, and no supplies are waiting in warehouses.
Most of all, the Haitian people need their story to continue to be told because time will take it out of the mainstream news cycle. They need people to stay connected to their story because needs will be ever-changing, and there will not be an end to those needs anytime soon.
What will you remember most about your experience in Haiti?
My heart was broken in a million pieces in Haiti. Unfortunately, I will never be able to put them all back together. Some will always remain with the people there. Their faces, their resilience, their thankfulness, and their love will remain with me always.
How has this experience changed you personally and/or professionally?
As I said above, being there to witness the human devastation broke my heart. Professionally, it continues to reinforce my need to see all people who I work with and treat each one as a beautiful hand-crafted creation of God. I need to constantly seek to treat them as I would want myself or my own family treated.
Note: Dr. Maass is currently on his second trip to Haiti, and we wish him safe travel. When he returns, he has promised to do a video interview with us, and we'll publish that report next month.