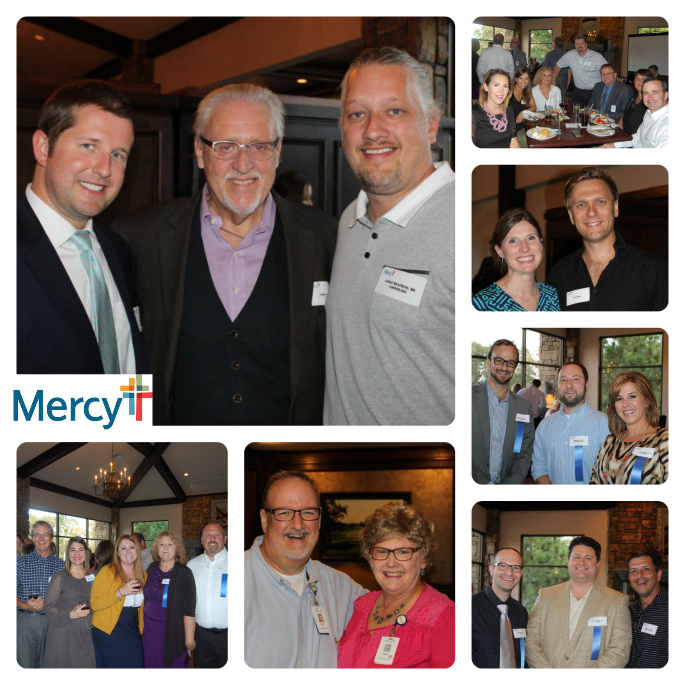 One of the signs of growth in Northwest Arkansas is the number of new doctors and practitioners who show up at the "Mercy Mingle," an event to welcome the newest health care providers to the Mercy family.

We met many of the 32 new providers last week when we attended the Mercy Mingle event at the Pinnacle Country Club on the last official day of summer. (The people wearing blue ribbons pictured above are among the new providers recently added by Mercy.)
Of course, there were plenty of familiar Mercy doctors at the event as well, including several we've interviewed here on nwaMotherlode.com like Dr. Larry Weathers, Dr. Lance Weathers, Dr. Adam Maas, Dr. Hugh Donnell, Dr. Chris Johnson and Dr. Susan Demeril. (Click each name to see more info from each of these physicians.)
With the addition of the new members, Mercy now has more than 190 health care providers serving the community throughout Northwest Arkansas.