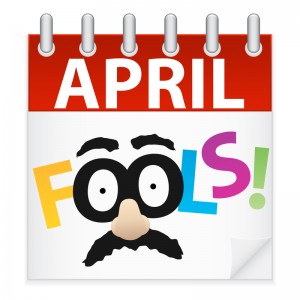 Mamas, we know that being in a home quarantine can feel like a bad joke — like we're all the targets of a practical joke that has gone horribly wrong.
So to lighten things up on this April Fool's Day Monday, we're doing a throwback to some radio segments we did a few years ago that revolved around practical jokes, famous pranks and more. (The Mamas on Magic segment is no longer on the radio because the morning show was replaced with a syndicated show from Louisiana. But some of the archives are fun to hear again!)
Please note that the Mom Prom mentioned in these audio clips was from a previous year. This year's Mom Prom is currently scheduled for June 6, 2020.
Just click the play arrow on the audio bars below to hear our on-air conversations.
Pranks to play on your kids:
Jokes in the news:
Foolish moves we've made:
Famous quotes about fools:
Foolish family traditions: