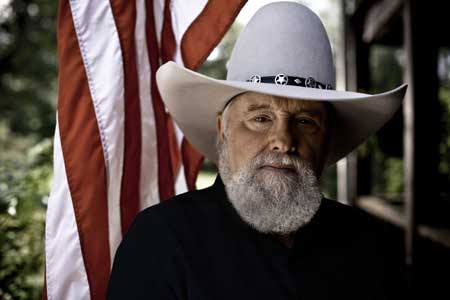 OK, who among us hasn't cranked up Charlie Daniels' "The Devil Went Down to Georgia", especially that part with the really cool fiddle duel? That's some musical talent!
If you want to hear that song live — plus many of his other hits — we've got two tickets for you to see the Charlie Daniels Band at the AMP! Click here to listen to snippets of Charlie Daniels' other songs. The show is at 7:30 p.m. on Friday, Sept. 2.

Use your free tickets as a special "date night" or a really (Southern) rockin' girls' night out. You'll need all your strength to really rock it, so we're also giving away a gift card for dinner at Burger Life, on Joyce Street in Fayetteville, just around the corner from the AMP concert location.
MORE ABOUT THE BAND: For almost a half of a century, Grammy® Award winner and Grand Ole Opry inductee Charlie Daniels and his band have been fusing hardcore country with hard-edged Southern rock, boogie and blues. Since releasing the classic song "The Devil Went Down to Georgia" in 1979, The Charlie Daniels Band has been considered by critics and fans alike to be country music royalty.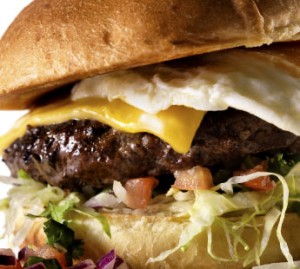 ABOUT THE FOOD: If you like gourmet burgers, we know you'll love Burger Life. What's really fun there is customizing your burger or chicken sandwich with ALL KINDS of versatile toppings and sauces. You can create your very own burger masterpiece! Even kids like to order here because it involves writing on a menu. As you wait in line to order, just circle your choice of: meat, bun or bowl; cheese; toppings; and sauce. The burgers are served with home-style chips, but there are all kinds of other sides to choose from, including shoestring fries and fried dill pickle chips. We like the dill pickle chips. A lot.
HOW TO ENTER: To throw your name in the hat, just click on the orange comment button below and tell us about someone in your life who always helps make a good time even better. It might be your sister, your husband, your best friend from high school or a new mom friend who really knows how to let her hair down when the kids are with a sitter. We'll choose a winner at random on Friday, so be watching your inbox for good news from Motherlode.
HOW TO INCREASE YOUR CHANCES: If you really want to win these tickets, here's a good way to increase your odds. Just email a note about this giveaway to your friends/family to help us spread the word and we'll give you an extra chance to win for every person you tell. Just be sure to put giveaways@nwaMotherlode.com on the CC line of your email so we can give you proper credit.
Good luck in the giveaway! Remember you can buy tickets for this concert and take luck out of the equation altogether. To order tickets, call the Walton Arts Center/AMP box office at 479-443-5600 or click here for ticket info!