Note from the mamas: Congratulations to Amy Robinson, winner of the Pilates classes! You'll love it, Amy!
Early this year, Shannon and I decided to quit moaning about how we need to workout. We were so sick of our own excuses that we actually made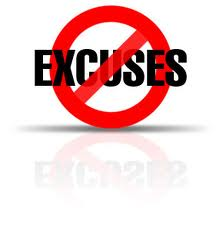 an appointment to go exercise. We both tried Pilates for the first time and, after warming up to it for a couple of sessions, we decided it was definitely for us. In fact, it's the ONLY form of exercise I've actually stuck with for more than six months at a time.
Because we're now both believers in what Pilates can do for your body, we want to share the experience. Our awesome trainer and the owner of Pilates Plus, Hannah Harris, is giving one Motherlode reader TWO duet Pilates sessions. And the winner can also bring a friend with her to the workout sessions, which is what makes it a "duet". (Plus, it's just more fun with a buddy!) In case you're doing the math, those private sessions would normally cost you and a friend $160.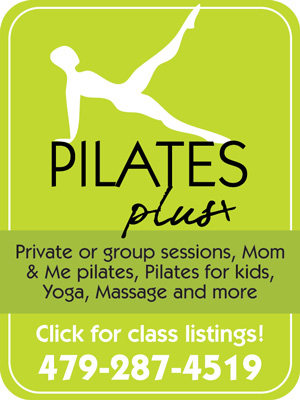 You and your workout buddy will meet Hannah at Pilates Plus, which is on Main Street in Johnson. Hannah will lead the two of you through an hour-long session on the Pilates equipment. (You'll get two separate hours of these duet sessions which you can schedule with the trainer.)
You don't have to know what you're doing before you get there. That's the beauty of having a trainer right there to show you the ropes and make sure you're doing everything safely and correctly. And Hannah is also a licensed physical therapist, so she really knows her stuff.
If you've tried Pilates home workout videos before, you should know that exercising on Pilates equipment is quite a bit different than that. Some people prefer the floor or mat workouts, and some (like me) prefer the Pilates equipment workouts. You should try both so you'll know what you like best.
Here's what we really love about this form of exercise.

It's something you can do at almost any age. We've seen women in their 60s doing Pilates, and they look AWESOME.

It gives you muscle tone. (Hurray for muscle tone! We thought it was gone forever!)

It makes you stronger. Even though the movements seem simple, they really do build your core strength in a big way.
But here's the really big thing: Pilates is something you do JUST FOR YOU. Remember you? The woman who gave birth? The woman who spends most of  her day doing stuff for other people? The woman who really wants to do something good for her own body but usually finds a zillion other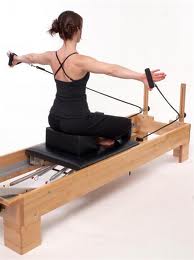 chores to do instead? Yes, that woman is the one we're talking to. She deserves this. She deserves at least a couple hours to focus on taking care of herself.
We're not talking about exercise for the sake of skinny jeans and swimsuits. Yes, it's awesome when exercise makes you look better in your clothes and feel more attractive. Of course, we all want that. But I've really come to appreciate that, for me, Pilates is about taking care of the body God gave me. It's not a perfect body. But it works. It's healthy. It helped me have 3 children. It lets me move throughout my day without pain. And that's a HUGE blessing.
Pilates has become my way of appreciating and trying to maintain health, strength and mobility. I don't want to just tell my kids that exercise is important but then not do it myself. Three decades from now, I want to be the cool granny who can still play with Legos on the floor and take the grandkids to the pool.
HOW TO ENTER: To throw your name in the online hat for two "duet" sessions at Pilates Plus, post a comment below or send us an email. Here's the question: Most women can rattle off a list of what they consider to be their "problem areas" without even thinking about it. So tell us what you APPRECIATE about your body. Name your best feature or the part of you that you aren't critical of. (Great legs? High cheekbones? Michelle Obama arms?) For example, my eyebrows almost never need to be plucked because they don't get out of control and have a pretty decent shape of their own. This is especially nice because I'm a weenie about plucking and tweezing. Your turn.
HOW TO INCREASE YOUR ODDS: Our giveaway winners are always chosen at random, but you can increase your odds by helping us spread the word about the giveaway. Send an email to your friends (and your workout buddies) telling them about the giveaway and we'll give you an extra chance to win for each person you tell. Just be sure to put giveaways@nwaMotherlode.com on the CC line of your note so we can give you additional chances to win in the drawing.
Good luck in the drawing! And if you want to give Pilates a chance to win you over the way it did for us, call Hannah at Pilates Plus and talk to her. She'll even let you try your first mat class for free. And be sure to ask about group rates for Pilates equipment workouts, which you can take advantage of by getting a group of friends together for a regularly scheduled Pilates session. The number is 479-287-4519 and you can check out the studio's website by clicking HERE.