By Andi Douglas, nwaMotherlode.com beauty editor and mama of 3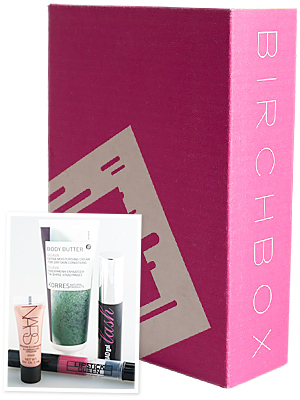 Sadly, I had to explain to my 6-year-old that we do not celebrate his birthday on the 25th of every month, but only once a year in August. He asked, "Why not, it would be fun!" Instead of explaining that trying to organize a birthday every month would not only bankrupt us, but also kill Mommy, I explained that it makes it more special to wait and then offered him a cookie as a distraction.
Honestly though, I am inclined to agree with him. I work hard aging every month and should be rewarded. Enter Birchbox.com!
For $10 a month (or $110 a year), Birchbox delivers at least four premium samples of the latest creams and colors from top rated brands like Kiehls, NARS and Laura Mercier. No worries about receiving a bunch of messy, foiled-packaged, one use leftovers, they send actual tubes, bottles and jars filled with enough product to truly test it out and decide if you're going to toss it or love it.
If you do find a product that you can't live without, you can order the full-size version on Birchbox.com and earn points towards future purchases. Genie, a member for several months (and my cousin), raves that the samples are so big she hasn't had a need for anything other than her monthly box.
I am usually reluctant to sign up for anything online, but I easily waste $10 a month on failed drugstore hair and beauty products. I am so excited to receive my first little pink box. Just don't tell my son that I am breaking the birthday rule!
*Disclosure: Andi was not compensated in any way for this post. She just enjoys sharing exciting finds with nwaMotherlode readers on her beautiful journey.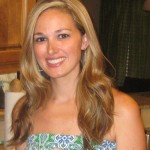 Have a question for Andi, beauty blogger and fellow mama of three? Andi welcomes your questions and feedback to Beauty Buzz. E-mail her at mamas@nwaMotherlode.com.