Have you ever run across a recipe you used to make often but somehow it fell out of rotation? I just rediscovered a cookbook I used almost every day when our 13-year-old son was a baby. It's a Pillsbury edition called "Fast & Healthy Cookbook." It has tons of great recipes in it, and this one is definitely our favorite. I'm so glad I found it and can put it back into the regular line-up.
This dish has the comfort of a warm pasta dish combined with some bright, colorful veggies (that always make me feel a tad less guilty about the pasta.) Enjoy!
Chicken and Snow Pea Pasta
6 oz. vermicelli, broken into fourths (can also use angel hair pasta)
2 teaspoons oil
1 lb. boneless, skinless chicken breast halves, cut crosswise into 1/2-inch strips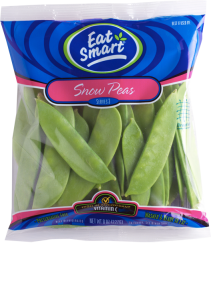 1 six-ounce package of frozen (or fresh) snow pea pods (I found mine in the produce section.)
1 cup skim milk
2 teaspoons cornstarch
1 teaspoon chicken-flavor instant bouillon

1/2 teaspoon garlic powder
1/4 to 1/2 teaspoon dried basil leaves
1 cup cherry tomatoes, cut into quarters
1/4 cup grated Parmesan cheese
1. Cook vermicelli as directed on package.
2. While the noodles are cooking, use a nonstick Dutch oven or large saucepan to heat oil over medium-high heat until hot. Add chicken and pea pods; cook until chicken is no longer pink and pea pods are completely thawed, stirring frequently.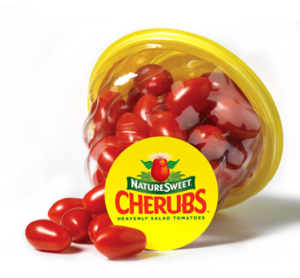 3. In a small bowl, combine milk, cornstarch, bouillon, garlic powder and basil; blend well. Add to chicken mixture; mix well. Bring to a boil, stirring constantly. Gently stir in tomatoes. Remove from heat.
4. Drain vermicelli. Stir into chicken mixture. Sprinkle with Parmesan cheese.
Tip: To keep the cherry tomatoes from squirting out at you, use a very sharp knife to cut them. A serrated blade may work best.
This recipe makes about 4 servings and contains 37 grams of protein and 6 grams of sugar per serving.