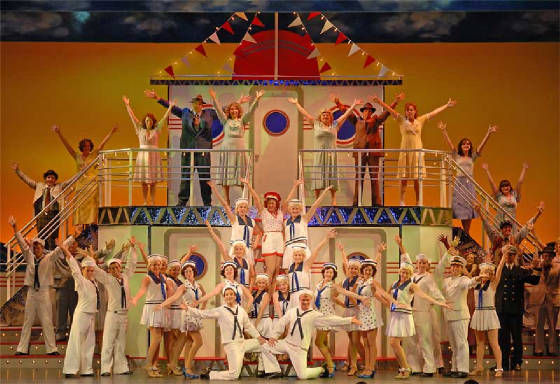 If you're in need of a great date night or a fun girls' night out, we've got theater tickets with your name on them. A Broadway revival of "Anything Goes" sails into the Walton Arts Center on Tuesday, April 9, 2013 at 7 p.m.  We're giving away TWO tickets to the opening night performance plus a dinner gift card at Hammontree's, just steps away from the theater.
ABOUT THE SHOW: This show is about a ship, the S. S. American, heading out to sea. Once it sails, etiquette and the rules get tossed overboard as two couples find love with a little help from a crew of singing sailors, Public Enemy No. 13 and some good old-fashioned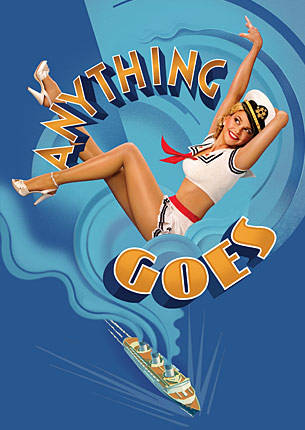 blackmail. Tony Award-winning actress Rachel York plays the star of the show, nightclub singer Reno Sweeney.
Some of the songs featured in this musical include "You're the Top," "Anything Goes," and "I Get a Kick Out of You."
Here's a list of the available show dates and times:
Tuesday, April 9, 7pm
Wednesday, April 10, 7pm
Thursday, April 11, 7pm
Friday, April 12, 8pm
Saturday, April 13, 2pm
Saturday, April 13, 8pm
Sunday, April 14, 2pm
ABOUT THE FOOD:  If you haven't eaten at Hammontree's you are missing OUT. These grilled cheese sandwiches are definitely not what we're serving up to the kids at home.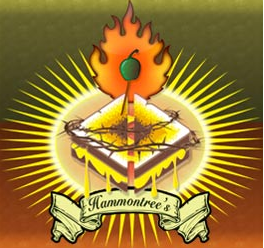 These bad boys are amped up. Here are a few of the grilled cheese choices: Parmageddon, Bries Company, The Scarlet Cheddar and Cheebacca. They actually have 15 different grilled cheese options including build-your-own.
Hammontree's also has gourmet hot dogs (for example, the Aloha Dog has smoked mozzarella and chicken sausage with grilled pineapple, jalapenos, teriyaki sauce and pepper jack on a Scali roll) and soups. They've also got sensational salads, classic melts — if you don't like all that fancy stuff — and amazing desserts.
The atmosphere at Hammontree's is really fun and they have outside seating. It's on West Avenue, just around the corner from Dickson Street.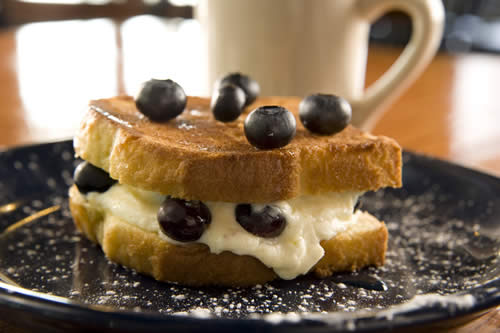 HOW TO ENTER: To throw your name in the online hat to win the tickets and dinner gift card, take a cue from one of this musical's songs (I Get a Kick Out of You) and tell us something that you always get a kick out of. Your kid's dancing? Funny movie? Your husband's jokes?  Click on the words  "post a comment" below this post and let us know.
You can also email your answer to giveaways@nwaMotherlode.com.
HOW TO INCREASE YOUR ODDS: Help us spread the word about the giveaway and we'll give you extra chances to win. Send an email to your friends about the giveaway and be sure to put giveaways@nwaMotherlode.com on the CC line of your note. We'll give you an extra chance to win for every person you tell.
BE SOCIAL FOR MORE CHANCES TO WIN: Spread the word via social media and we'll give you extra chances as well. Just share the giveaway with your friends on Facebook or share about the giveaway on Twitter to increase your odds of winning. If you do either of these things, just let us know in your posted comment or send us an email so we can give you proper credit.
We'll choose a winner for the show tickets on Friday, so be sure to put your name in the hat asap. Winners are always chosen at RANDOM.
To guarantee your tickets, buy them online by clicking HERE or call the Walton Arts Center Box Office at 479-443-5600.