By Laurie Marshall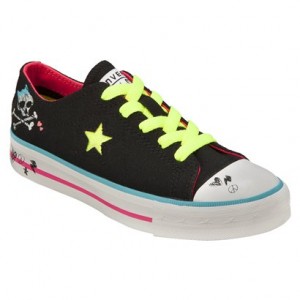 School time! The tax-free weekend was taken advantage of, a new package of socks and two pair of sneakers were purchased for the boy-child (his first pair of Converse!) and his dad took him for a "big boy" haircut.
Time to start getting up earlier, keeping track of backpacks and papers and lunch money, and another year ahead of trying to figure out what my son can eat now that we've gone the gluten-free route with him. We relaxed a bit this summer since he wasn't dealing with classroom structure during the day, but now it's time to get back to the routine.
There's a lot of talk about school lunches in the news lately, have you noticed? President Obama signed the Healthy Hunger-Free Kids Act last fall, thanks in large part to First Mama, Michelle's hard work. It will provide more funds to subsidize free and reduced-cost lunches for qualified kids, and also gives the government more oversight as to what is offered in those lunches.
I've already noticed changes in our school – a large full-color brochure that lists all the lunch options for the month came home yesterday, and the price of a school lunch went up to $2. The options listed on the menu definitely aren't as "nugget-like" as they were last year, so I am happy to pay the increased amount on days when there are gluten-free options.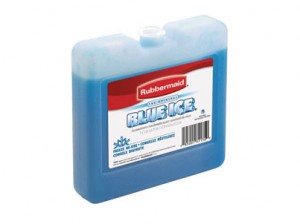 Another recent story in the news was about a study done on lunches brought from home. Apparently, some lunches were tested to see if they were maintaining the correct temperature to deter salmonella, and the results weren't good. They were looking at the little cooling pouches that we use in lunch bags and boxes, as well as the lunches that are kept in refrigerators at schools, and neither one of those methods were keeping foods cool enough. Since I send lunch with the boy fairly often, the story was an unwelcome surprise. I will be using TWO of those little cold pack thingies from now on…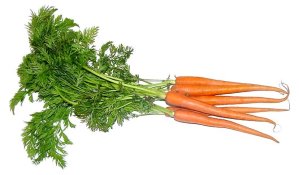 One of my favorite stories is local. The Fayetteville Public Schools are working to include local farmers in their menu plans for local schools. I love this idea! Northwest Arkansas has such a variety of home grown food options – everything from tomatoes to apples. There is no good reason why the district couldn't take advantage of that. I'm hoping that Springdale will start looking into something similar soon.
Finally, there are e-coli scares all over the place. Turkey from Cargill was the culprit a few weeks ago, now it's beef from a feed lot in Dodge, Kansas. It almost makes me want to try going vegetarian… but if I did that the Hubster would starve to death in a less than a week. And I don't know if I could live without barbecue.
Are you packing lunches this year or buying? What do you think about the federal government's actions and local school initiatives on behalf of our kids?

Look for Laurie's fitness tips and updates on her personal health-focused journey every other Friday on nwaMotherlode in Mom Blogs. Send questions or input to her at mamas@nwaMotherlode.com. Or click on the comment button below and share your thoughts right now! To see previous installments of Getting Healthy for Good, click HERE.