By Laurie Marshall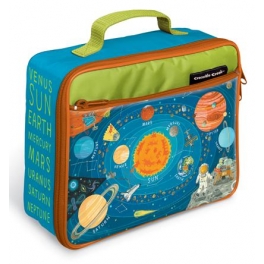 So, what does a mother who's writing a blog post about getting and staying healthy do when faced with a child headed off to school for the first time? She stresses herself out debating the pros and cons of school lunch vs. home-packed lunch, that's what!!!
I've brooded over this subject for what could be considered a ridiculous amount of time over the last week or so, worrying that my son would be served something foreign to him and would only eat the peaches and drink the milk. Visions of my darling child, gaunt and pleading for a crust of bread, invaded the rare moments that I have had to myself. (p.s. occasionally, I lean toward the dramatic.) Finally a good friend, and obviously a much more practical mother, told me, "You'd be surprised what they'll eat if everyone else is eating it too." Brilliant. 'Nuff said.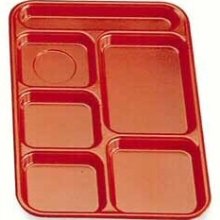 But wait!! The fact that he will likely eat almost anything that's on the tray in front of him doesn't reassure the part of me who worries about his sugar and sodium intake and the general healthiness of the meal. So there's still that to worry about.
I know school lunch programs have improved over the last decade or so since my daughters were in elementary school – certainly since I was in elementary school in the *gasp* 1970s – but we're still hearing about parents having to battle schools to get the soda and candy machines out of their lunch rooms.
And I'm not kidding when I say that one of my daughters subsisted on nachos and cookies from the "A la Carte" menu throughout high school. I'm convinced A la Carte means "Crap your mom won't let you eat for lunch."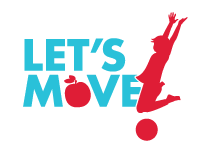 First Lady Michelle Obama has been championing a program called "Let's Move!" that you may have heard about. She's doing her part to end childhood obesity by encouraging healthy eating habits and exercise in our children, and the website for the program provides a ton of resources and tips for parents and caregivers with the understanding that good food and lifestyle choices begin at home.
But another large part of the "Let's Move!" program is the implementation of changes within the schools and the food supplier industry. According to the website, many children consume over half of their daily calories at school! The changes proposed focus on decreasing the levels of salt, sugar and fat in school lunches while increasing whole grains and veggies over the next ten years.

It can be challenging to incorporate fresh veggies and fruit into our family menus due to their cost and relatively short shelf-life, so I anticipate the changes will cause school lunch prices to increase. But taking steps toward a healthier lunch program – at least finding out what it will take to get it there – is a good thing for our children. 
So this morning, I opened the refrigerator to begin packing a lunch for Day One… I pulled out some grapes, an apple, cheddar cheese, and a package of grape tomatoes – all things he likes for snacks at home, and that I'm sure he'll eat. Plenty of fruit and veggies, protein, a little dairy and some fiber. Doing good!
Then I hit a detour when I found that the remainder of the bread in my breadbox was covered with mold (when was the last time anyone made a sandwich for pete's sake!??) I made peanut butter and graham cracker sandwiches instead. Crisis averted. Unfortunately, the crackers have high fructose corn syrup in them, but at least it's way down on the ingredients list, not third in line. Good enough for today… I didn't have time to stress about it anymore, I knew the line would be ridiculous at school this morning.
I suppose if the biggest concern I have about the new school year is the lunch program, I'm doing alright. Now, I need to go make a grocery list. Bread will be the first item.
Look for Laurie's fitness tips and updates on her personal health-focused journey every other Friday on nwaMotherlode in Mom Blogs. Send questions or input to her at mamas@nwaMotherlode.com. Or click on the comment button below and share your thoughts right now! To see previous installments of Getting Healthy for Good, click HERE.