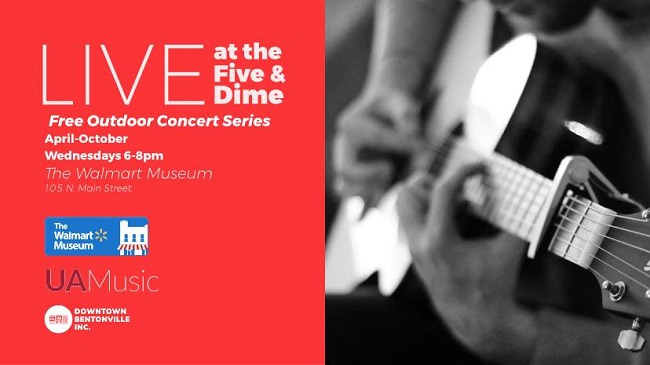 Live at the Five & Dime is an outdoor concert series held in cooperation with The University of Arkansas' Department of Music, and Downtown Bentonville Inc..
It's free to the public, with concerts in front of The Walmart Museum every Wednesday night from 6–8 p.m. Listen to some music, grab dinner or just dessert (we love the Spark Cafe)!
This year's series will feature concerts every Wednesday now through October 9th. Many of these streetside concerts will coincide with the schedule for the Wednesday Farmer's Market on the Bentonville Square.
The performances will feature U of A faculty and students as well as other artists connected to the Department of Music at the University of Arkansas.